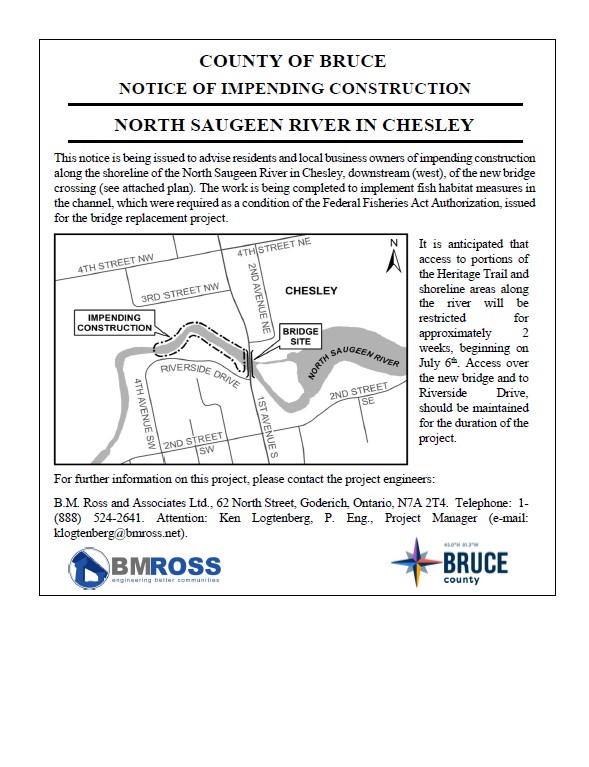 Posted on Thursday, June 25, 2020 02:48 PM
Posted on Friday, June 19, 2020 04:26 PM
Bruce County, Ontario: In the best interest of public safety, Bruce County has cancelled additional household hazardous waste collection events for July. Procedures are being developed with the hope to operate the events scheduled for August, September, and October. Residents are asked to properly store their household hazardous waste materials until the program can continue and materials can be disposed of in an environmentally safe manner. The following household hazardous waste collection events...
Posted on Thursday, June 11, 2020 03:29 PM
Public Hearing Notice You're invited to participate in a Teleconference Public Hearing to consider Minor Variance A-2020-021 July 13, 2020 at 9:00 AM A change is proposed in your neighbourhood: To sever a 0.8521 ha parcel of land containing an existing farmhouse, and retain 39.4 hectares of farmland. As the lands are designated "Rural" the application is not being processed as a surplus farm dwelling severance. A minor variance is required to permit the severed lot to have a frontage of 10 metres. The...