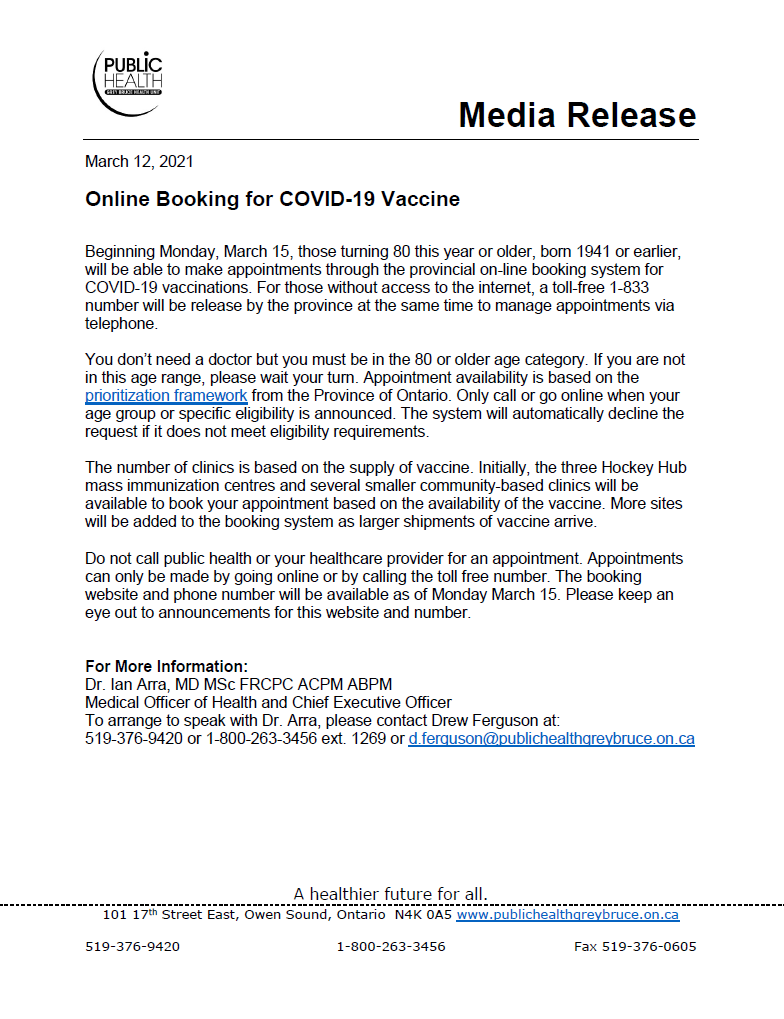 Posted on Monday, March 15, 2021 04:12 PM
Posted on Monday, March 01, 2021 02:01 PM
On January 25th, the by-law to adopt the 2021 budget was approved for municipal taxation totalling $5,515,408 which represents a 2.9% increase in the local tax rate. The estimated budgetary impact (Municipal portion of taxes only) would be $36.09 on an average assessed house in Arran-Elderslie. Budget details are available on the municipal website on the Budgets and Financial Statements page.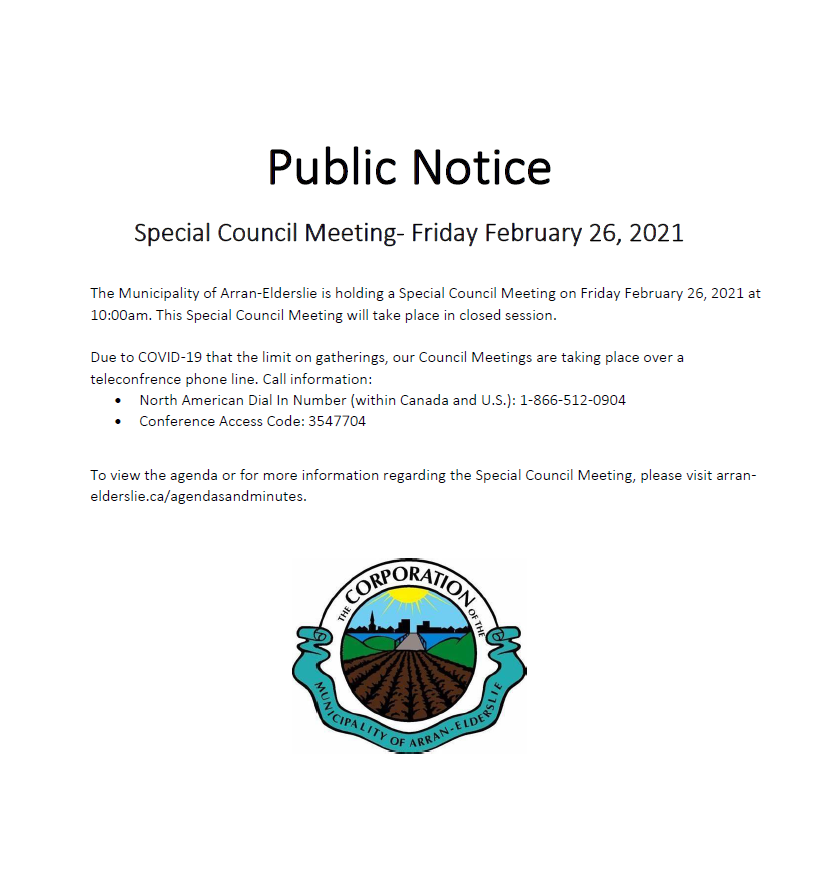 Posted on Wednesday, February 24, 2021 11:16 AM
Public Notice
Special Council Meeting- Friday February 26, 2021
The Municipality of Arran-Elderslie is holding a Special Council Meeting on Friday February 26, 2021 at 10:00am. This Special Council Meeting will take place in closed session.
Due to COVID-19 that the limit on gatherings, our Council Meetings are taking place over a teleconfrence phone line. Call information:
North American Dial In Number (within Canada and U.S.): 1-866-512-0904
Conference Access Code: 3547704
To...
Posted on Wednesday, February 03, 2021 02:02 PM
EPCOR is proud to be constructing a distribution system that will bring safe, affordable and reliable natural gas to communities of Chesley, Paisley, Inverhuron, Tiverton, Kincardine, Lurgan Beach, Point Clark, Ripley and Lucknow, as well as the Bruce Energy Centre, by the end of 2021.
To start natural gas service this year, be sure to submit your application package in time:
March 1: Chesley
April 1: Paisley
Applications received after the deadline will begin natural gas...