The Municipality of Arran-Elderslie welcomes visitors each year to explore our natural landscape, unique historical buildings and architecture, public art pieces, famous statues, museum and more. Our three towns are all welcoming communities and each have unique features.
Visitor Websites
Chesley- The Nicest Town Around
Chesley is the home of Big Bruce! This 15-foot-tall Herford Steer represents the cattle industry in Bruce County. Stop by Big Bruce (located outside of the Municipal Office) and snap a photo! While you are in Chesley, check out the beautiful Chesley Heritage Trail, Chesley Community Park and Krug Memorial Park.
Paisley- Our Artistic River Village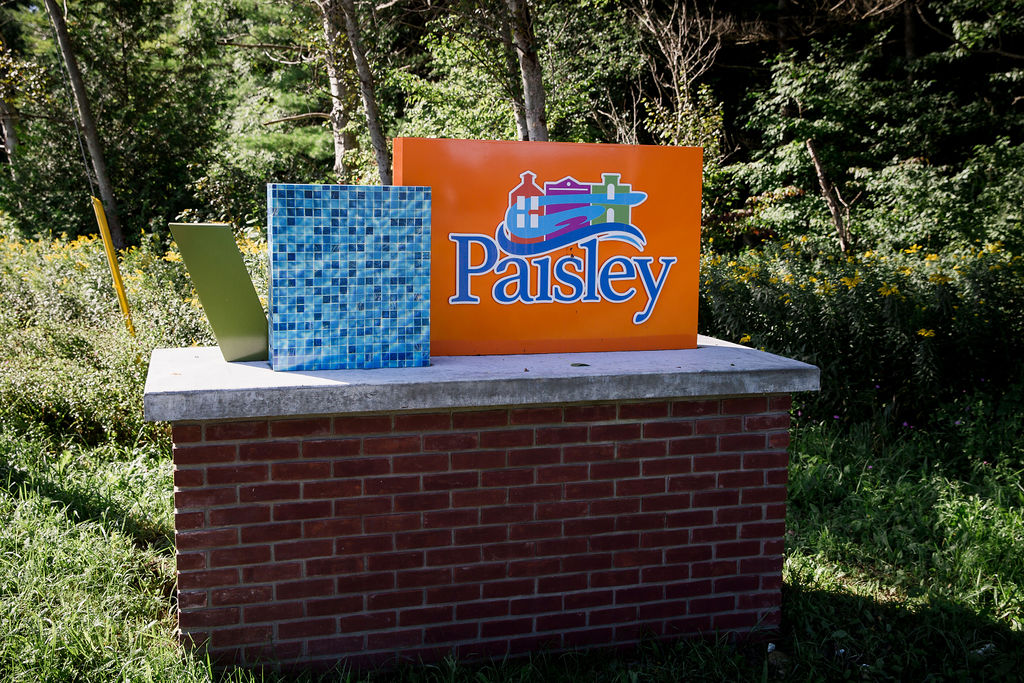 Paisley is located where the Saugeen and Teeswater Rivers meet. The convergence of the rivers, combined with the artistic creative community make for a unique village to explore. Public art pieces scattered throughout the Village make for an interesting downtown, our shops and restaurants are a great place to stop along the way to your destination, and our residents are welcoming. We welcome you to explore Paisley!
12 Things to Do This Summer in Paisley
Follow the #PaisleyArtTour
Stroll on the trestle bridges
Follow the 'Paisley Path' barn quilt trail
Find our Mini Library on the Paisley Rail Trail
Check out the fish wall at Mary Cumming Park
Tour our historic hose tower on Saturdays
Stop in at the Treasure Chest Museum
Play at Paisley Riverside Park
Shop and eat at our unique stores and restaurants
Check out the Paisley Heritage Tour
See how many turtles you can find on the Paisley Turtle Hunt
Tarry a While in Tara
Visit Tara and check out the Wooly Mammoth located in front of the Rotary Pool. A mammoth tooth was found outside of Tara in a farmer's field in 1979, and can be seen on display at the Bruce County Museum and Cultural Centre. This wood carving of a baby wooly Mammoth is a replica of the animals that would have walked the Tara area thousands of years ago. While you are in Tara, check out the Sauble River flowing through the community.