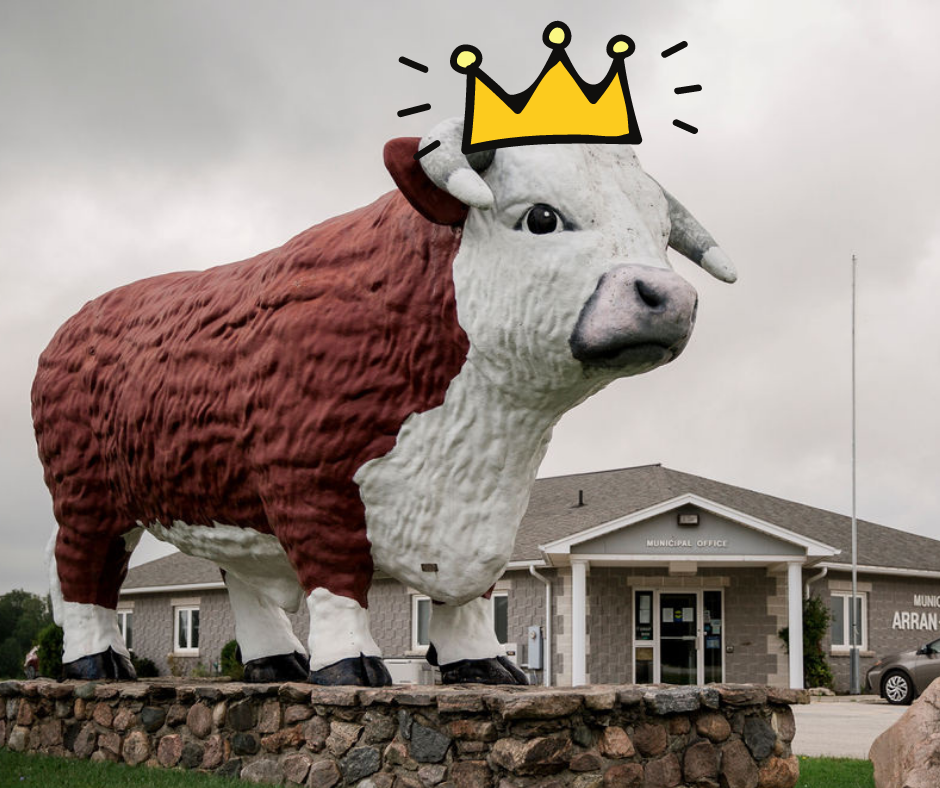 Posted on Tuesday, September 07, 2021 02:49 PM
We are thrilled to announce that Big Bruce has been chosen Ontario's Greatest Roadside Attraction! This competition was organized by TVO's The Agenda. View the article that they wrote for some background on Big Bruce. Thank you to all who voted!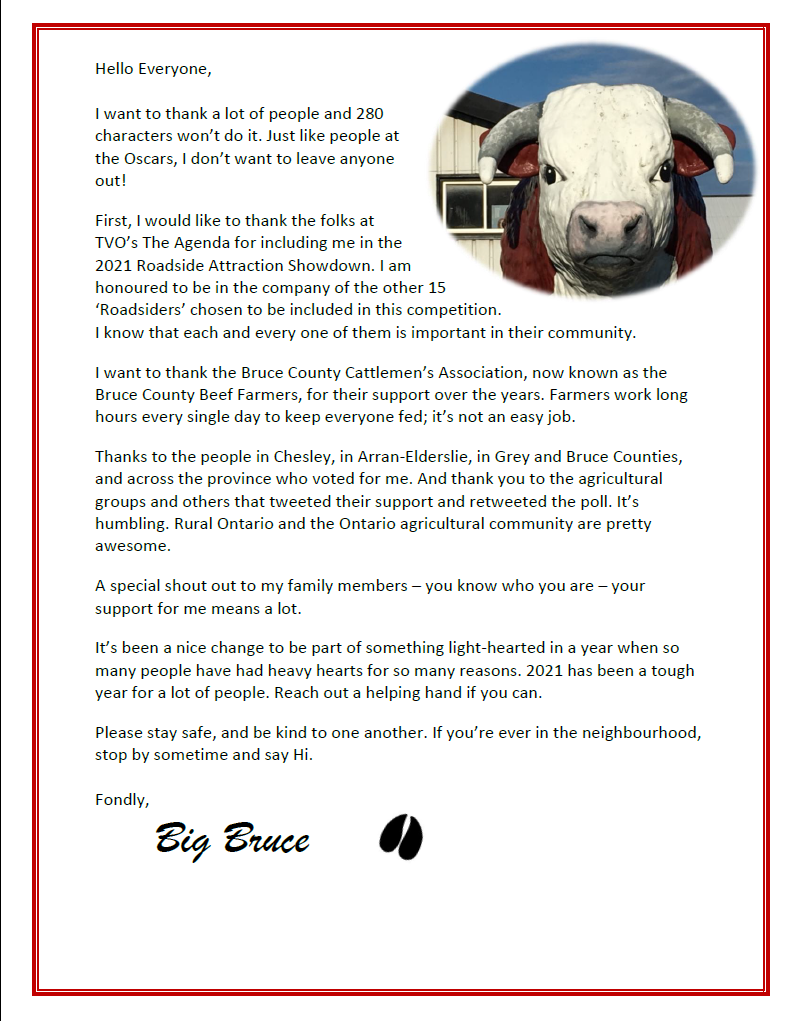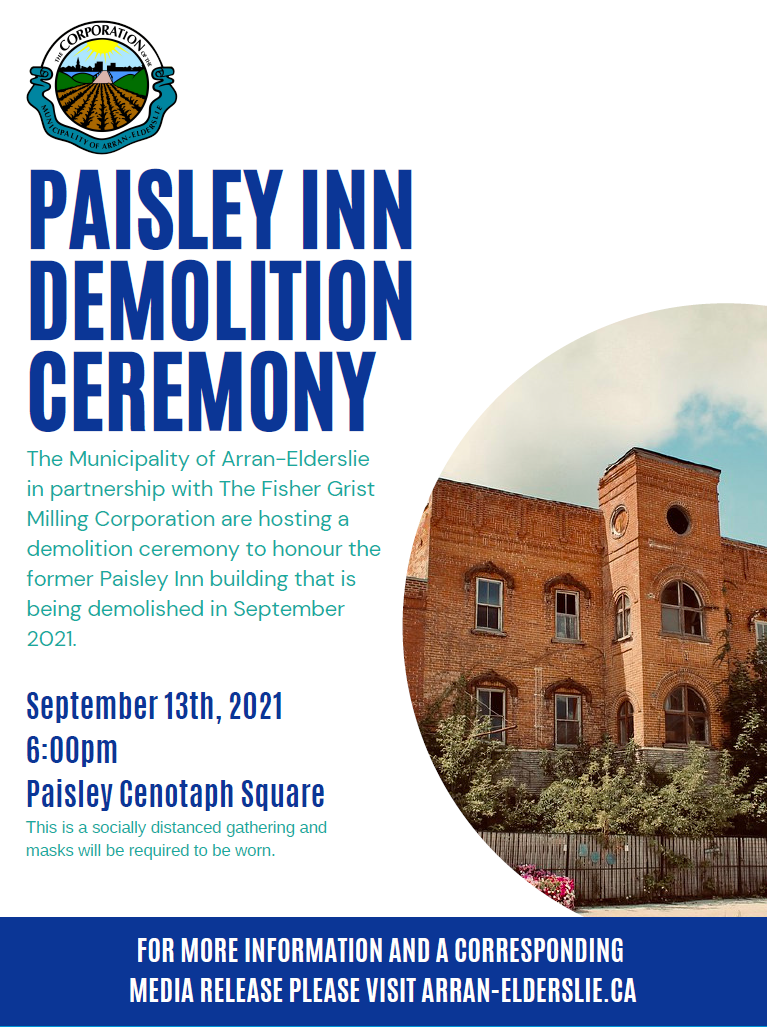 Posted on Friday, September 03, 2021 09:57 AM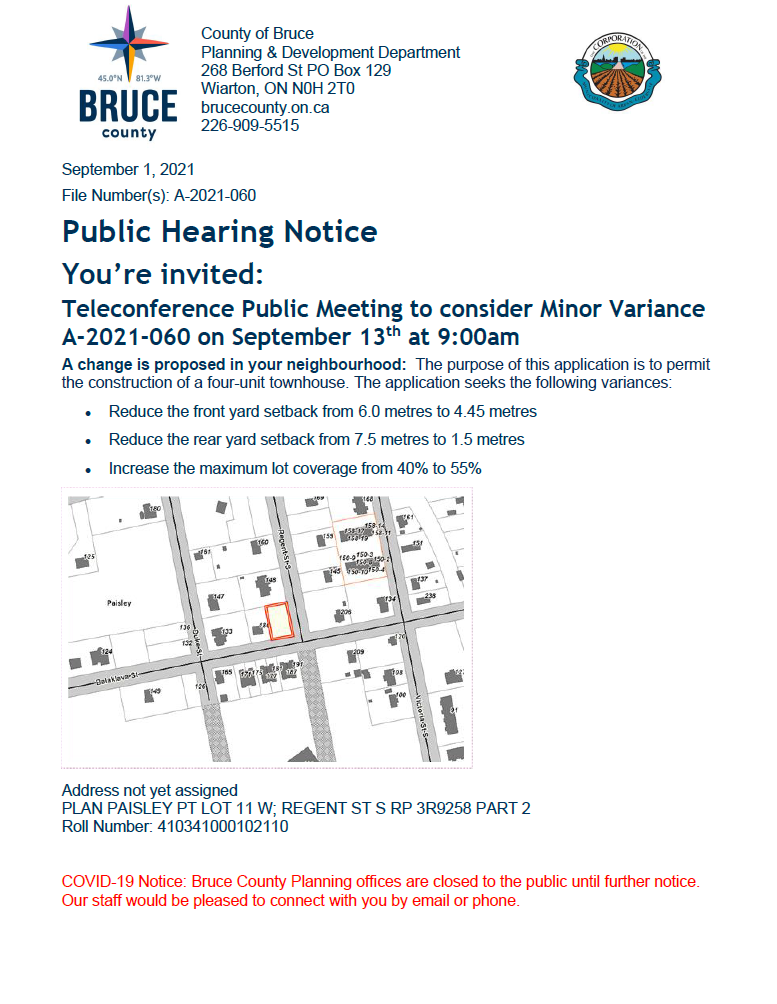 Posted on Wednesday, September 01, 2021 01:24 PM
Posted on Thursday, August 26, 2021 11:03 AM
The 2022 intake for Grant and Donation Requests is now open.
The Municipality of Arran-Elderslie recognizes the many benefits that various groups, organizations, volunteers, events, and other municipalities provide by promoting and improving upon the social, cultural, and economic wellbeing of the community. The Municipality is committed to treating all requests for contributions in a consistent, fair, and equitable manner. Municipal Council also recognizes that residents have the right to expect...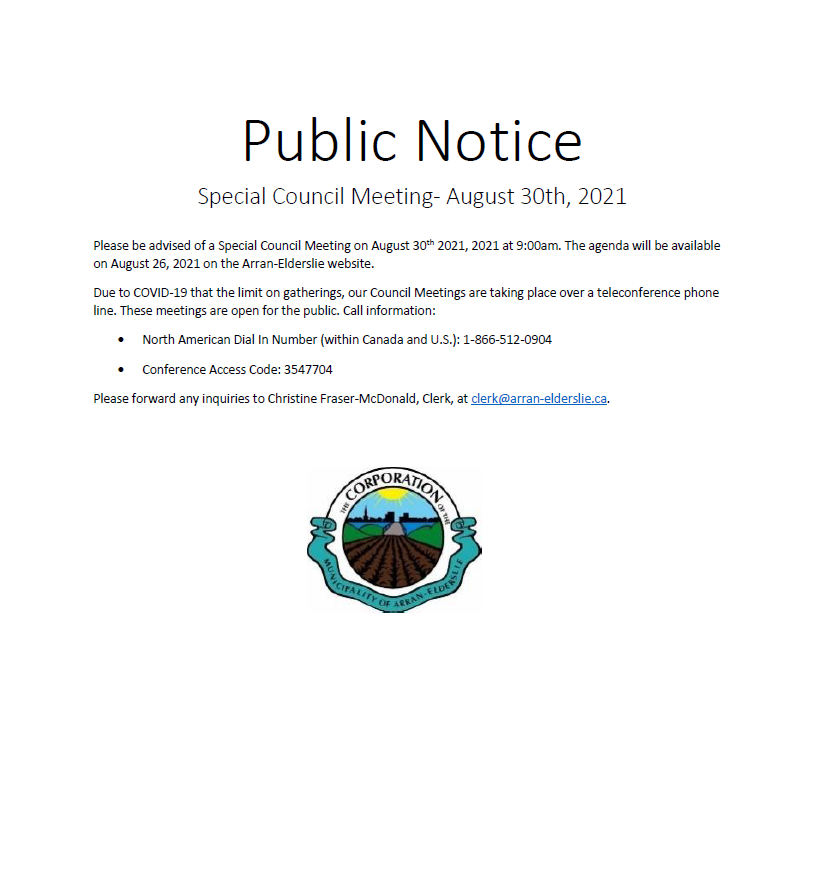 Posted on Thursday, August 26, 2021 11:01 AM
Public Notice
Special Council Meeting- August 30th, 2021
Please be advised of a Special Council Meeting on August 30th 2021, 2021 at 9:00am. The agenda will be available on August 26, 2021 on the Arran-Elderslie website.
Due to COVID-19 that the limit on gatherings, our Council Meetings are taking place over a teleconference phone line. These meetings are open for the public. Call information:
• North American Dial In Number (within Canada and U.S.): 1-866-512-0904
• Conference Access Code: 3547704
Please...