Arran-Elderslie Council is made up of 7 members representing Arran, Tara, Elderslie, Paisley and Chesley as well as a Deputy Mayor and Mayor. Members of Council are elected for a 4 year term. If you would like to learn more about Council or bring an issue to Council, you can attend a Council meeting, be a delegation at a Council meeting or contact any of the members of Council.
Mayor Steve Hammell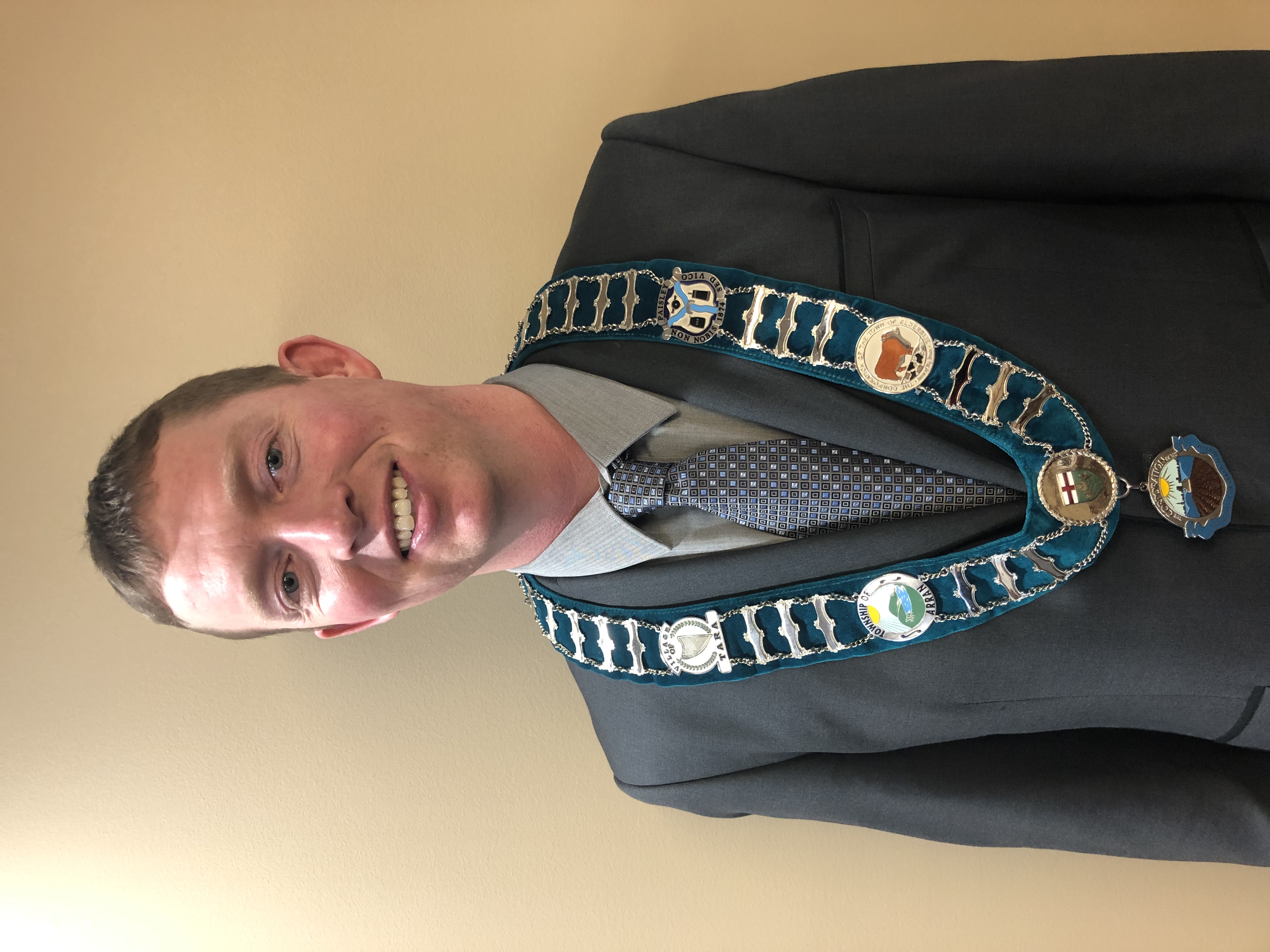 Steve Hammell and Amanda along with their three daughters Madison, Hailey, and Ava live and farm near Dobbinton. Farm life comprises of both Dairy and Beef cattle and some cash crops. Municipally Steve is in his third term on Council, having represented the Arran Ward for two terms before becoming Mayor in 2018. Steve enjoys being a part of a team that helps people reach their goals. Whether it is a new or existing business, Recreational activities, Emergency Services, or simply getting to work. Steve's Goal is to continue to have Arran-Elderslie a great place to live, work, and play, while providing services effectively and efficiently.
Deputy Mayor Mark Davis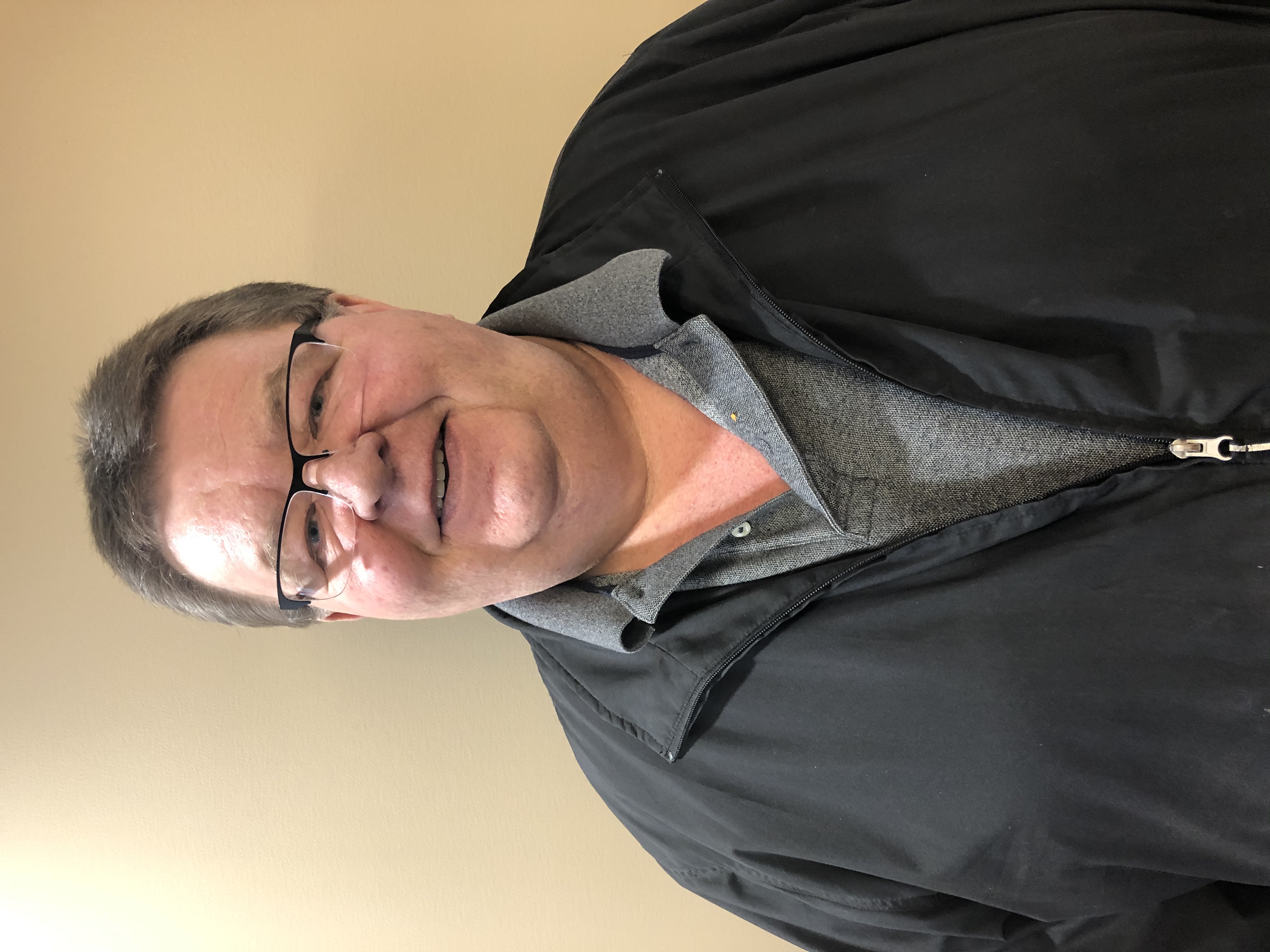 Mark Davis was born and raised in Arran-Elderslie and lives on the 10th Concession of Elderslie with his spouse Carolyn Walker. Mark is a farmer, a licensed real estate representative for Caldwell Banker Saugeen Real Estate and is a trained auctioneer that does fundraising auctions for several worthy causes. He is our most experienced member of Council with over 20 years serving Arran-Elderslie and Elderslie Township before that.
Arran Ward Councilor Ryan Nickason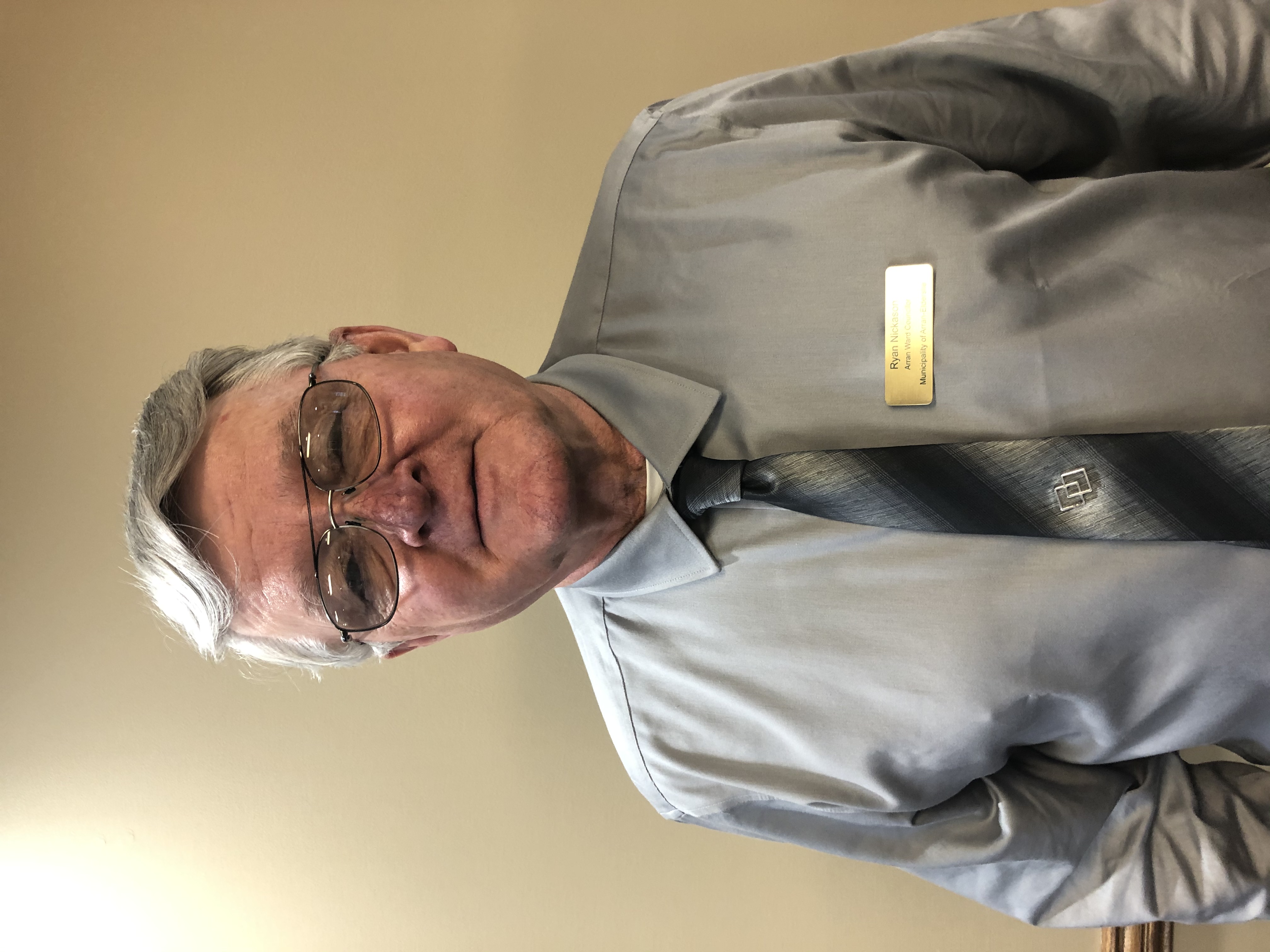 Ryan Nickason was born in Arran Township, west of Arran-Lake and moved to Allenford with his family in 1963. He married his wife Carol in 1974 and has two children, Rodney and Julie Ann. Rodney married Melissa Carrier and they have 3 children, Katilyn, Spencer and Bella. Julie Ann married Craig Kamrath and they have two sons, Cole and Carter. Ryan and Carol have lived on Thomas Street in Allenford for 40 years and now their children also live on Thomas Street. Ryan retired at 65, however he still works at Georgian College Part Time and also for his son at Nickason Electric. Ryan has been working at his trade for over 40 years.
Chesley Ward Councilor Doug Bell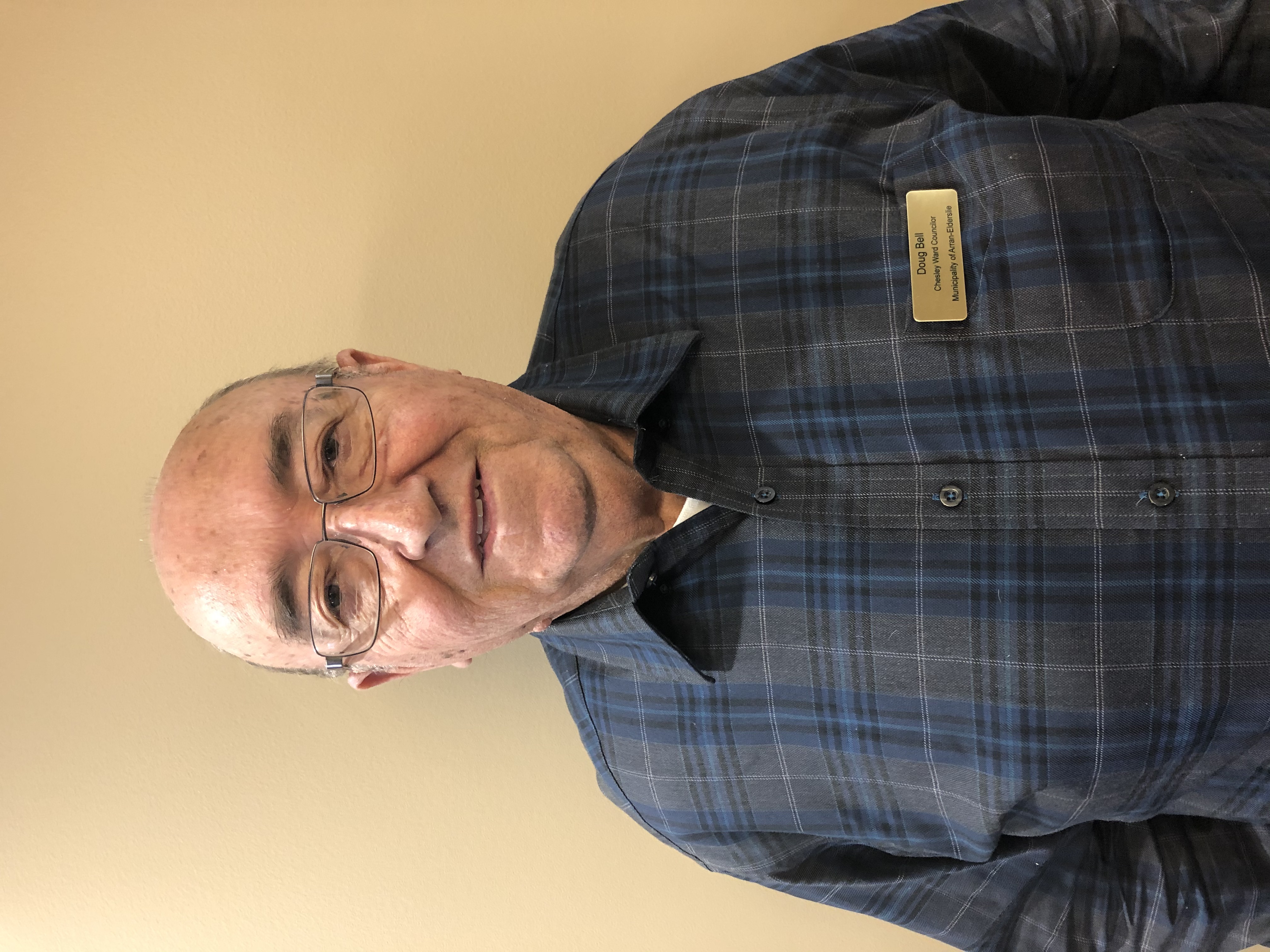 Doug Bell was born and raised in the Chesley area. He was a farmer until the mid 1980's and he then moved into Chesley and began working for the Town of Chesley and following the amalgamation, he continued working for the Municipality of Arran-Elderslie. Doug was elected to Council in 2010 and has served for 3 four- year terms. Doug is married to Isabel and they have 2 daughters and 3 grandchildren. He enjoys watching the Toronto Maple Leafs and Toronto Blue Jays.
Elderslie Ward Councilor Brian Dudgeon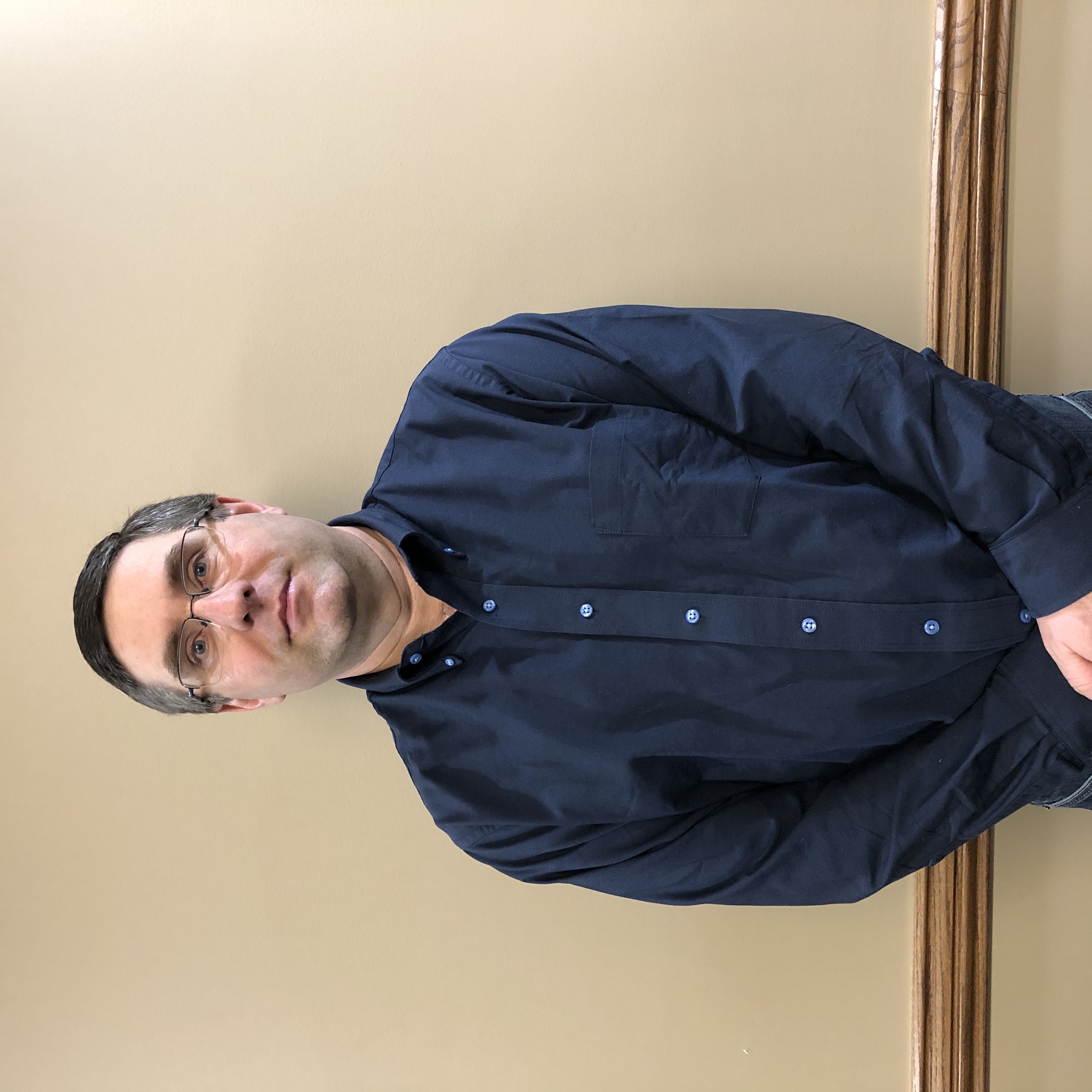 Brian Dudgeon was born and raised on the same land as his ancestors farmed. Brian and Kim along with their 3 children Owen, Grace and Sadie run a beef and cash crop farm as well as 2 small agricultural businesses. Both Brian and Kim feel a great sense of community and volunteer whenever the opportunity arises. Brian also sits as a board member on two Agricultural boards in the area.
Brian is proud to be a councillor in Arran- Elderslie and strives to make Arran-Elderslie fiscally responsible while maintaining services.
Paisley Ward Councilor Melissa Kanmacher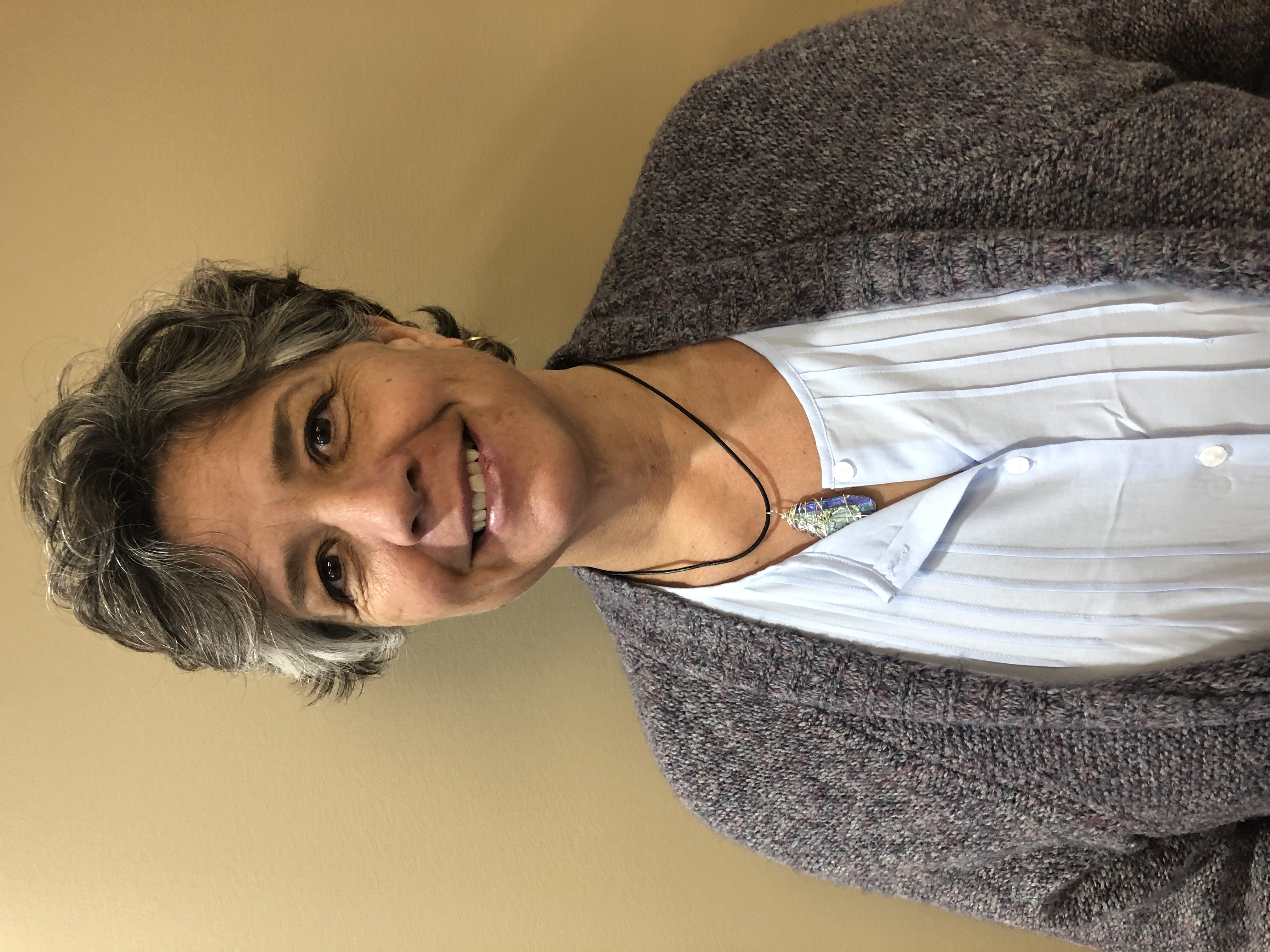 Melissa Kanmacher and her husband Kevin and 2 children moved to Paisley in 2002 and opened the Saugie Suds Laundromat in Paisley in 2016.
Melissa is an active community member and looks forward to continuing to contribute to making Arran-Elderslie a great place to live.
With a Bachelor of Arts degree from the University of Guelph, Melissa has worked in the field of social services since attending high school, in the small town of Wallaceburg, Ontario.
Melissa has spent many years working in communities throughout Ontario and the United States. After meeting a diversity of people from all walks of life, she believes that people are more alike than different. Most people are striving for the same things - financial security, a safe place to live, a healthy life, and a community to belong to. Her priority is to support a civil, collaborative and creative Municipal environment that will take advantage of the current economic growth in the region.
Tara Ward Councilor Ryan Greig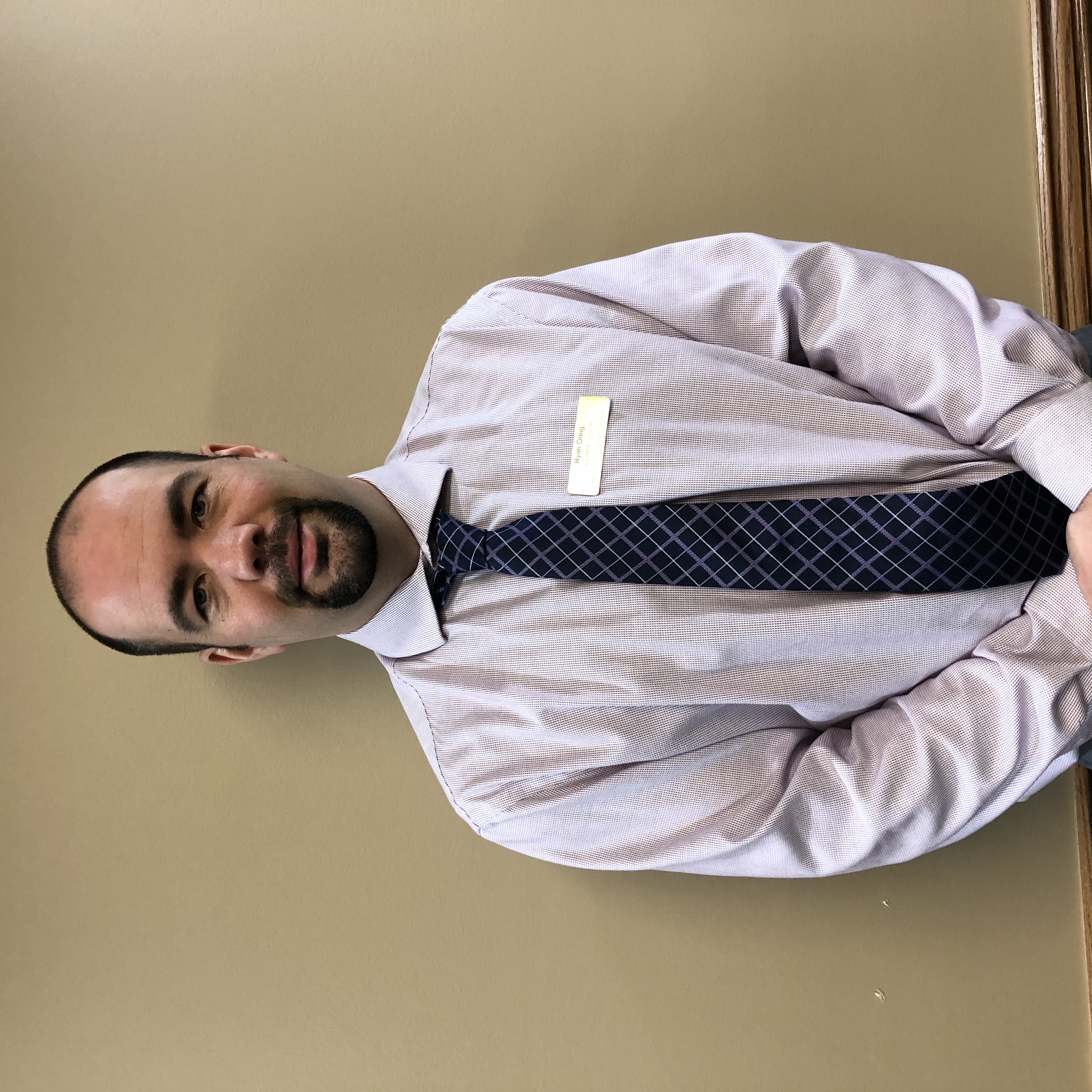 It is Ryan Greig's honour to be elected as a council representative for the Tara Ward within the Municipality of Arran-Elderslie for the first time. Ryan has lived in Arran-Elderslie for 15 years, 10 in Tara. He has always been close to Tara, as he has lived in 4 residences his entire life and has yet to change his postal code. Ryan and his wife Lyndsie find this area the perfect place to raise their 3 boys, Waylon, Hunter, and Chester, and continue to volunteer and stay active in the community to help make it as amazing as it can be.
Ryan looks forward to serving Arran-Elderslie ratepayers with well informed decisions, good ideas and forward thinking. He prides himself on being a problem solver, a good communicator and approachable. If there are any issues Ryan can help with, do not hesitate to reach out and he will do his very best to help. As Recreation chair, Ryan looks forward to helping make our facilities and services the best they can be for everyone in our community, especially youth and seniors. Ryan also sits on the GSCA Board of Directors and Tara Arran Fire Board. Ryan looks forward to the challenges of Council and hopes to make a difference while occupying his seat!