Arran-Elderslie Council is made up of 7 members representing Arran, Tara, Elderslie, Paisley and Chesley as well as a Deputy Mayor and Mayor. Members of Council are elected for a 4 year term. If you would like to learn more about Council or bring an issue to Council, you can attend a Council meeting, be a delegation at a Council meeting or contact any of the members of Council.
Mayor Steve Hammell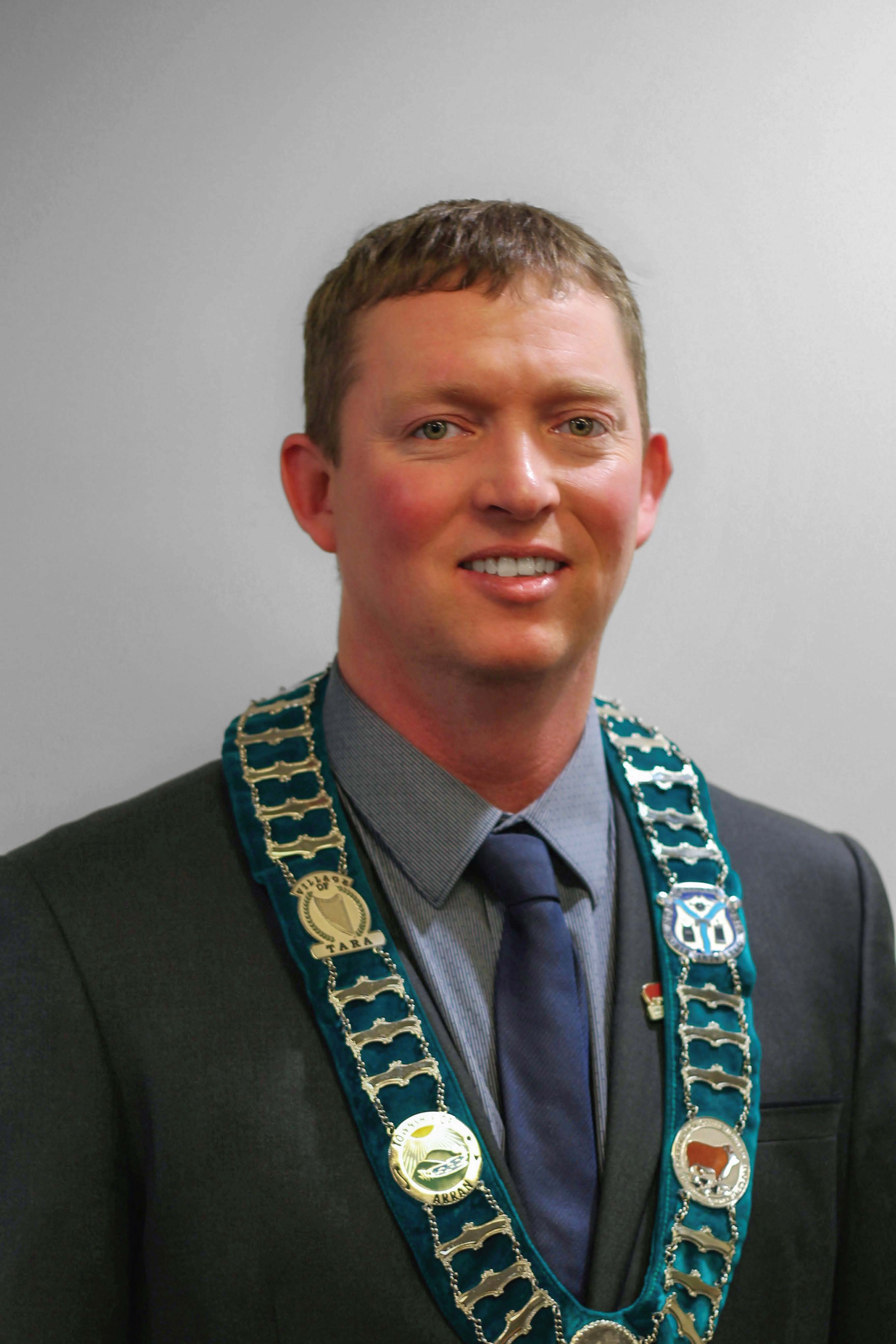 Steve Hammell and his family live and farm near Dobbinton. Farm life comprises of both Dairy and Beef cattle and some cash crops. Steve is in his fourth term on Council, having represented the Arran Ward for two terms before becoming Mayor in 2018. Steve's goal is to continue to have Arran-Elderslie be a great place to live, work, and play, while providing services effectively and efficiently.
Deputy Mayor Jennifer Shaw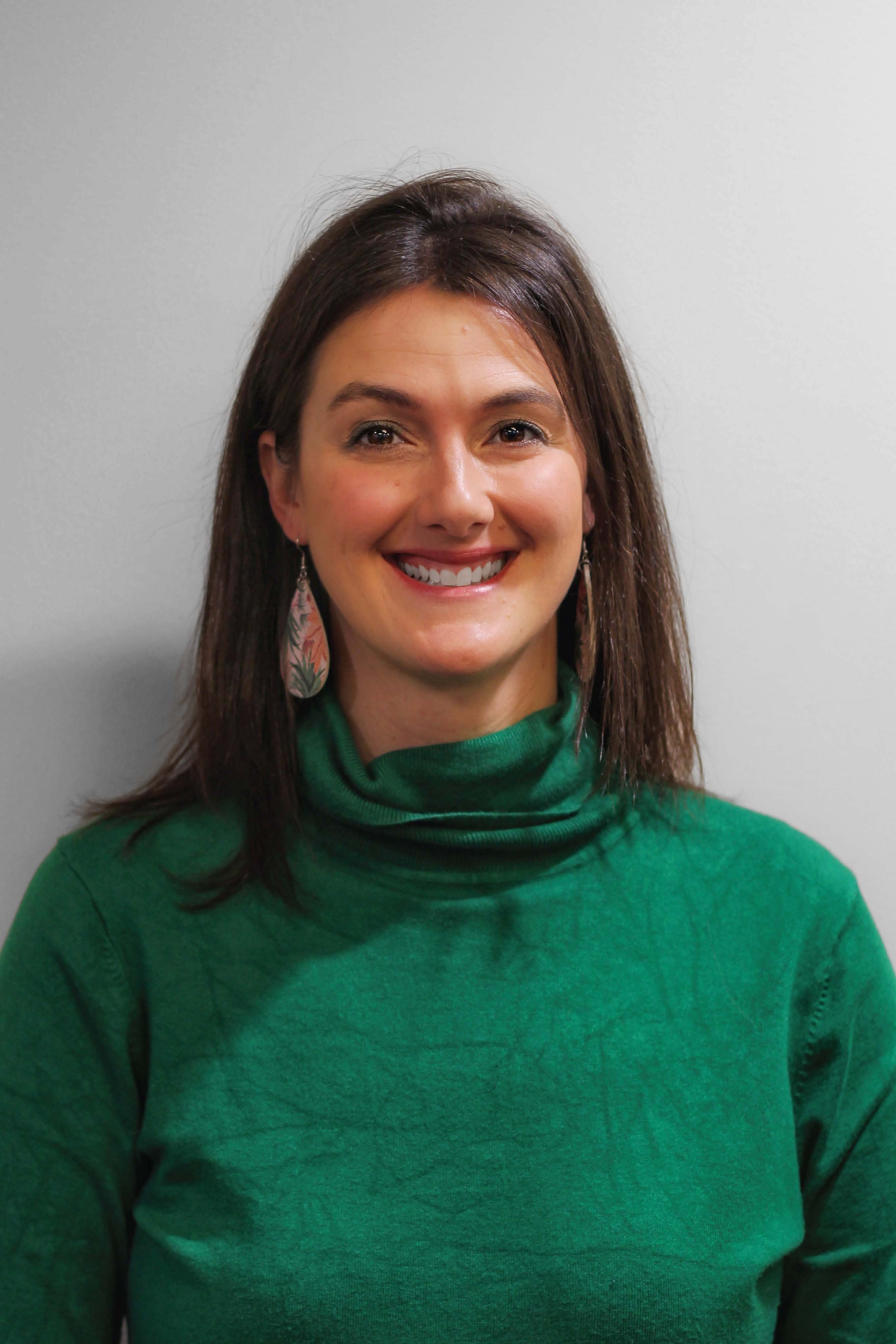 Jennifer Shaw is a local business owner. She enjoys volunteering and is a member of the Chamber of Commerce, Royal Canadian Legion Branch 295 and 100 Women Who Care Grey Bruce. Jen grew up in Arran-Elderslie and moved to Paisley in 2019 after working in agriculture, youth development and economic development. When not in the restaurant, Jen enjoys travelling, spending time on the family farm, and exploring local trails with her husband Chris and their dog, Molly.

Arran Ward Councilor Ryan Nickason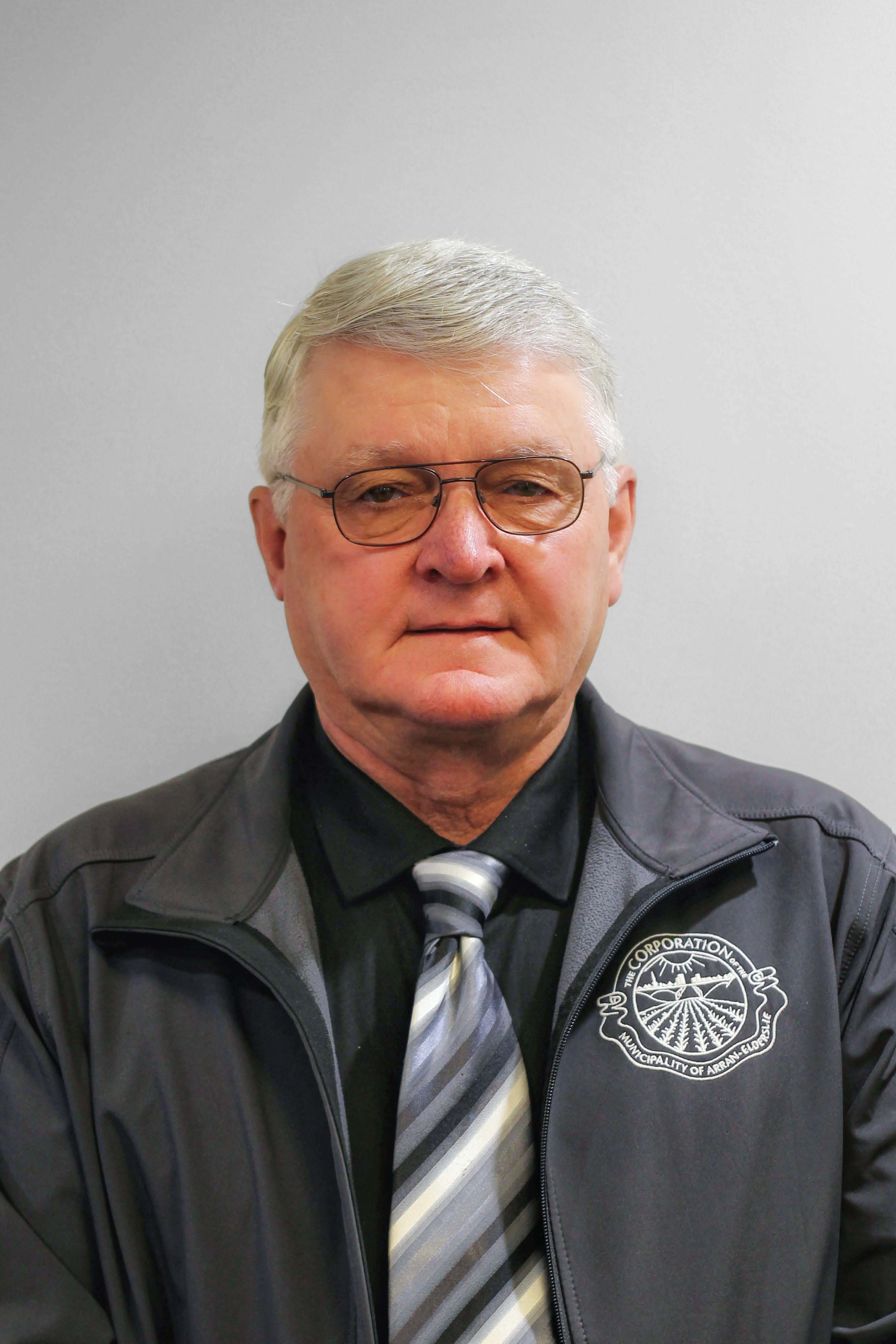 Ryan Nickason was born in Arran Township, west of Arran-Lake and moved to Allenford with his family in 1963. Ryan and his wife Carol have lived on Thomas Street in Allenford for 40 years. Ryan retired at 65, however he still works at Georgian College part time and for his son at Nickason Electric. Ryan has been working at his trade for over 40 years. This is his second term on Council.

Chesley Ward Councilor Darryl Hampton
Darryl Hampton and his family live in Chesley. Darryl returned to Chesley in 2008 where he continues to be an active community member by coaching, volunteering, and supporting different community associations and teams. Darryl is in his first term on Council representing the Chesley Ward. He looks forward to working with the municipal team and community members to continue to have Arran-Elderslie as a great place to live, raise a family, have enjoyment, and grow.

Elderslie Ward Councilor Brian Dudgeon
Brian Dudgeon was born and raised on the same land as his ancestors farmed. Brian and his family run a beef and cash crop farm as well as two small agricultural businesses. Both Brian and his wife Kim feel a great sense of community and volunteer whenever the opportunity arises. Brian also sits as a board member on two agricultural boards in the area. Brian is proud to be a Councillor in Arran- Elderslie and strives to make Arran-Elderslie fiscally responsible while maintaining services.

Paisley Ward Councilor Moiken Penner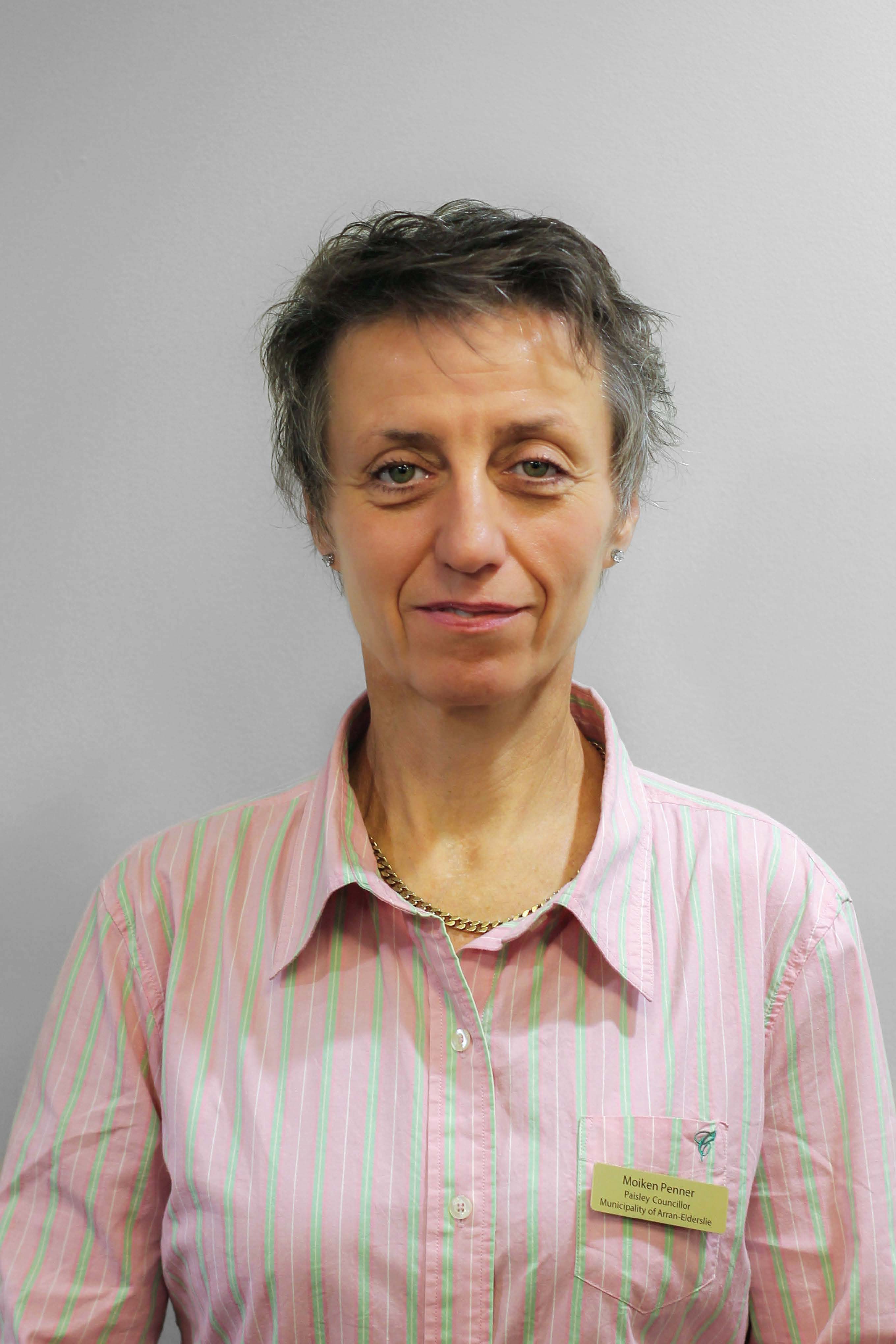 Moiken Penner was born in Toronto and grew up in Germany. She went to trade school to become a chef, working in Germany, Switzerland, and the US. Moiken returned to Canada in 1994 and studied policing at Sheridan College. In 1999, she was hired by Toronto Police and worked as a police constable for ten years. She is married and has three children and moved to Paisley in 2007. She became a volunteer fire fighter in 2016, and in 2017 began volunteering for the Air Cadet Squadron in Port Elgin and is an officer with the Canadian Armed Forces in the Cadet Instructor Cadre. She is also the Youth and Family Ministry Coordinator at her church. Moiken and her family enjoy going swimming, hiking, horseback riding, camping and early morning runs or walks.

Tara Ward Councilor Peter Steinacker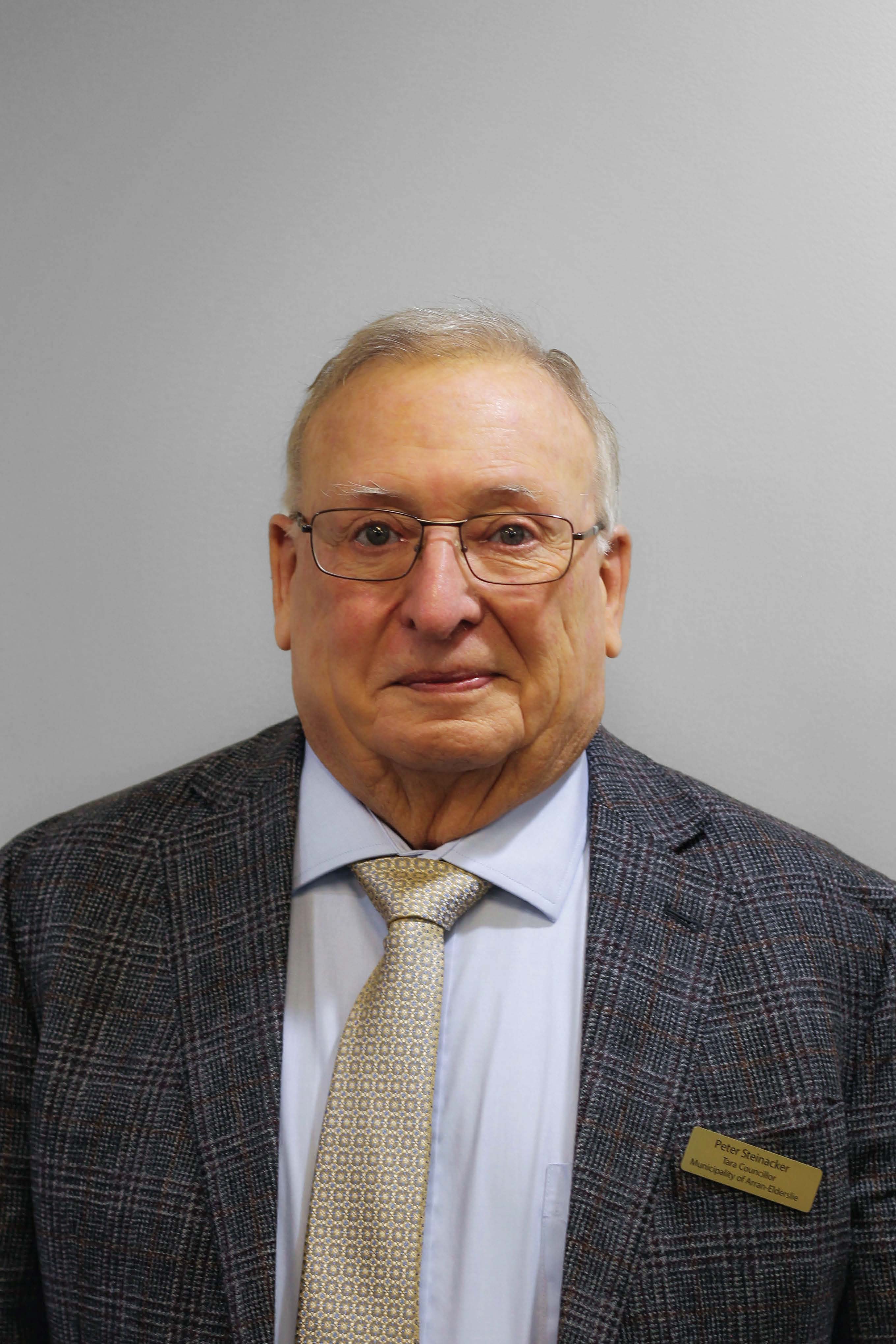 Peter Steinacker has lived in Tara for 49 years and ran the grocery store for 24 years. He is now retired and has many years of service work with various organizations including the Rotary Club. This is his third term on Council and is looking forward to the next four years on Council. He feels Arran-Elderslie is a great place to live, work and retire.