Posted on Monday, June 21, 2021 11:14 AM
The Summer 2021 edition of the Municipal Newsletter was sent to all mailboxes in the Municipality of Arran-Elderslie the week of June 14th. You can also view a digital copy using the link below.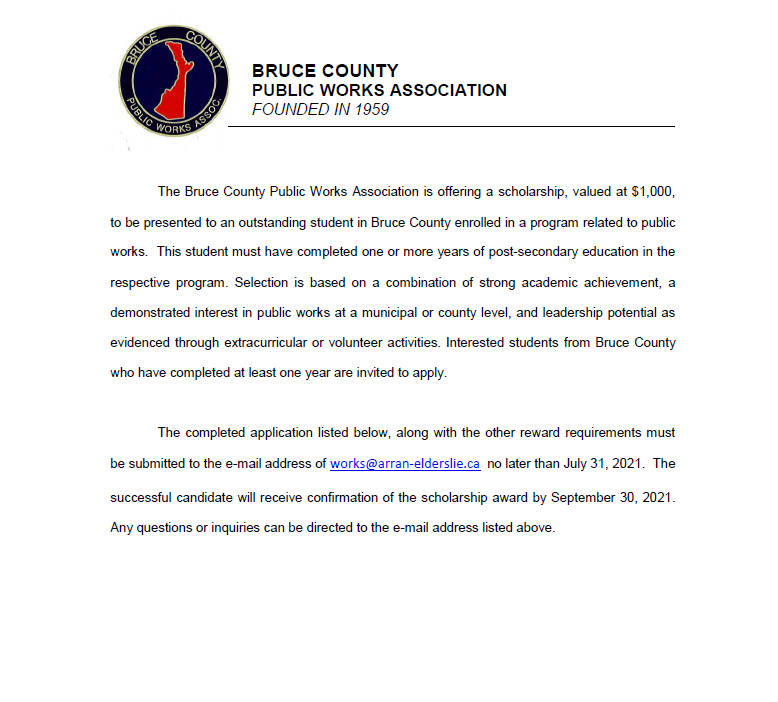 Posted on Thursday, June 17, 2021 10:03 AM
The Bruce County Public Works Association is offering a scholarship, valued at $1,000, to be presented to an outstanding student in Bruce County enrolled in a program related to public works. This student must have completed one or more years of post-secondary education in the respective program. Selection is based on a combination of strong academic achievement, a demonstrated interest in public works at a municipal or county level, and leadership potential as evidenced through extracurricular...
Posted on Thursday, June 10, 2021 10:53 AM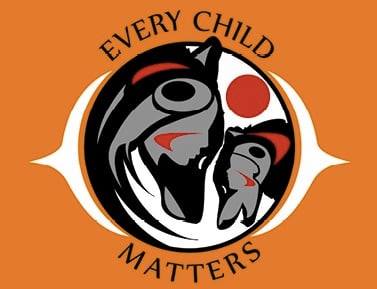 Posted on Monday, May 31, 2021 01:20 PM
The Municipality of Arran-Elderslie will be lowering flags at all municipal facilities today to pay our respects to the remains of 215 children found in a mass grave at the grounds of a former residential school in Kamloops, British Columbia. The flags will be lowered from May 31 to June 9, representing 215 hours to honour the 215 children found.
This recent discovery is a devastating reminder of the treatment that the Canadian residential school system inflicted on Indigenous peoples. We need to...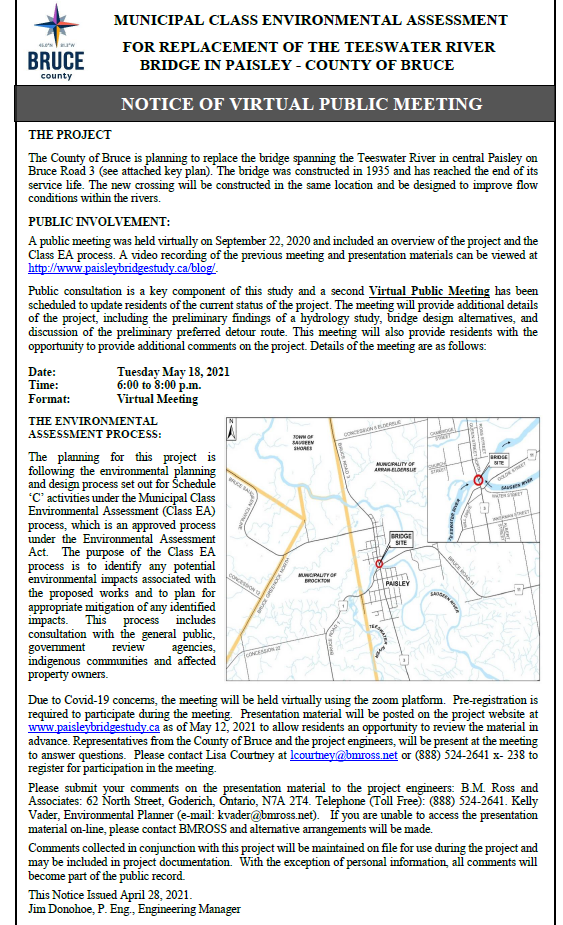 Posted on Tuesday, May 11, 2021 02:52 PM
Please be advised that a virtual public meeting is being hosted regarding the Paisley Teeswater Bridge Replacement project on Tuesday May 18th from 6-8:00pm. This meeting will provide additional details of the project, including the preliminary findings of a hydrology study, bridge design alternatives, and discussion of the preferred detour route. This meeting will also provide residents with the opportunity to provide additional comments on the project. You can view full details in the attached...