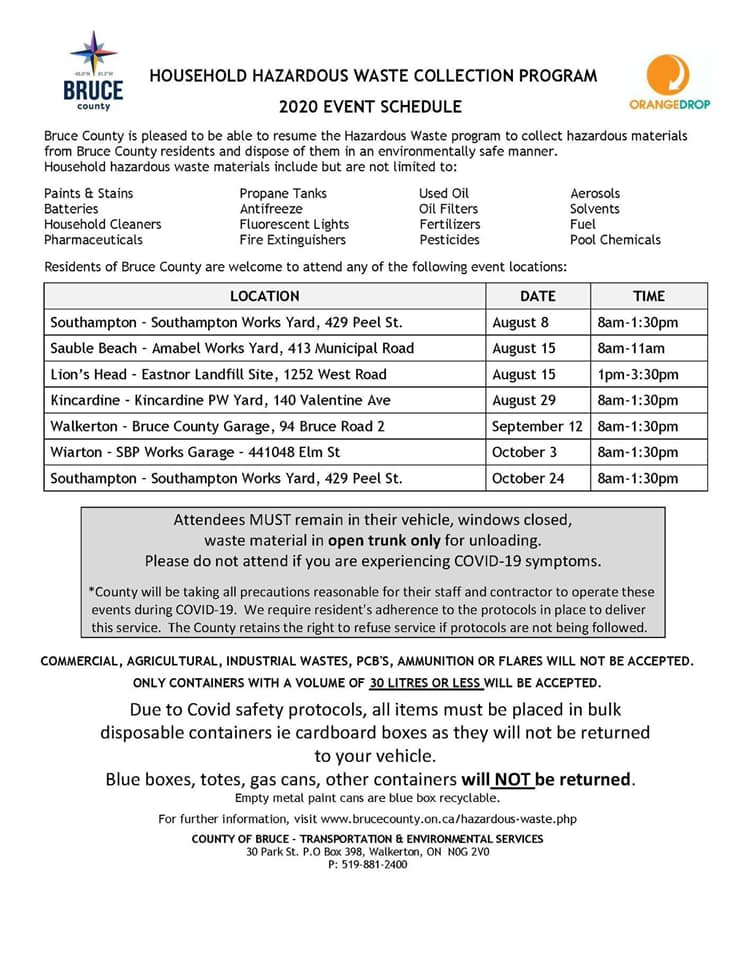 Posted on Thursday, July 23, 2020 02:31 PM
Bruce County is pleased to be able to resume the Hazardous Waste program to collect hazardous materials from Bruce County residents and dispose of them in an environmentally safe manner. Please note, you may attend any collection event- you do not need to be a resident of the Municipality in which the event is hosted.

Attendees MUST remain in their vehicle, windows closed, waste material in open trunk only for unloading. Please do not attend if you are experiencing COVID-19 symptoms.

*County will...
Posted on Monday, July 13, 2020 11:34 PM
Final Property Tax Bills – please note that the tax bills were processed on June 18th and do not reflect payments made from June 18th until the date of printing/mailing. Any payments received during that time continued to be processed and applied to the respective accounts. Please contact the Treasurer or the municipal office if you have any questions. Our apologies for any confusion that his has caused.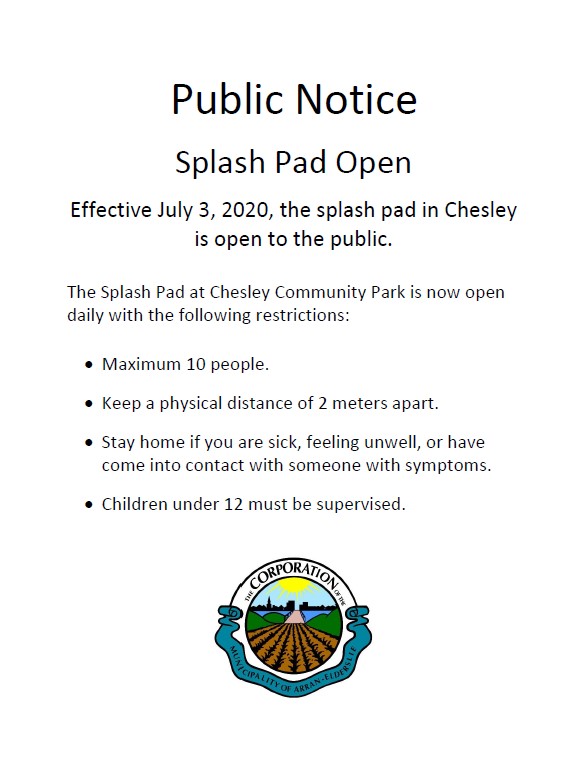 Posted on Thursday, July 02, 2020 03:53 PM
Effective July 3, 2020, the splash pad in Chesley is open to the public.
The Splash Pad at Chesley Community Park is now open daily with the following restrictions:
Keep a physical distance of 2 meters apart.
Stay home if you are sick, feeling unwell, or have come into contact with someone with symptoms.
Children under 12 must be supervised