Want to run your own program? Don't have the space to do it? We can help!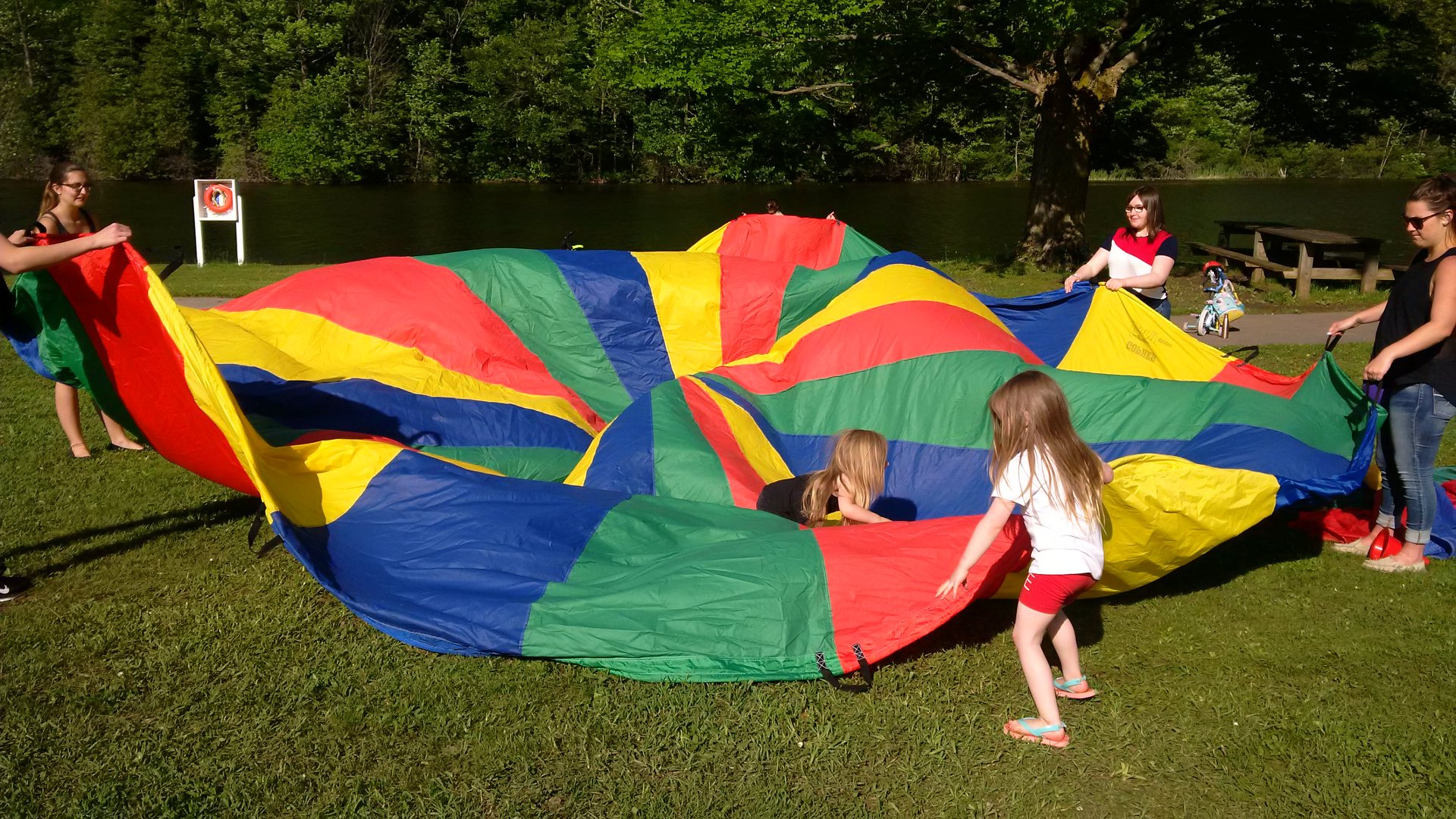 Use your local community centre to run an activity or program opened to the public. Set your own program fee, choose an available location and time, and let us help you organize and promote it.
Contact our Program Coordinator to get started.
Arran Elderslie is home to a variety of sports and recreation groups as well as many community service clubs. Whether you're interested in sports, arts and crafts, community improvement or the great outdoors, there is a group for you!
If we've missed including your group in this list, please contact our Program Coordinator with your information.
Did you get your 30 minutes of Play today? Play your way every day!
Public Skate Schedule
Join in for public skates this season!
$3/person $8/family
Chesley
Mondays 12pm-1pm
Fridays 12pm-1pm, 5pm-6pm
Sundays 5pm-6pm
Adult and Tot: Mondays and Fridays 10am-11am
Paisley
Tuesdays and Fridays from 12pm-1pm
Sundays 6:30pm-7:30pm
Adult and Tot: Tuesdays and Fridays 9:30am-10:30am
Tara
Mondays 10am-11am
Fridays 10am-11am and 4pm-5pm
Saturdays 7pm-8pm
Adult and Tot: Mondays and Fridays 11am-12pm
2023 Programs

More details at the links provided.

Carpet Bowling at the Chesley Community Centre 1:30pm-4:00pm
Indoor Walking Group in Chesley Community Centre, and Tara Community Centre 10:00am-12:00pm
Morning Fitness at the Chesley Community Centre 10:00am-11:00am
Paisley Textile Arts & Mixed Media Collective at the Paisley Community Centre 10:00am-1:00pm
Tai Chi at the Chesley Community Centre
2024 Winter Games in Orillia



Adult Sports Groups
Activity
Contact name
Contact information

Badminton

Jesse Graham

519-374-5643

Saugeen Paddlers

Ed Maxwell

519-353-3194

Alf Roth

519-379-7570

Chesley Curling Club

Peter Knipfel

Paisley Curling Club

Steve Gregg

519-353-5217

Tara Curling Club

Don Benedict

Paisley yoga

Kim Robinson

Definition Fitness

Christie Thomson

Mens pick up basketball- Chesley

Woodie Brown

Chesley Lawn Bowling

Steve Schuknecht

519-363-0915

Paisley Lawn Bowling

Michael Belrose

519-374-9200

Morning fitness- Chesley

Grace Williams

519-363-2405

Chesley carpet bowling

Audrey Walsh

519-363-0904

Paisley carpet bowling

Ross Ziegler

519-353-5633

BAFHT fitness

Holly Devisser

519-363-3119 ex 135

VON Smart Exercise

VON

519-371-5331 ex 250

Walking group

Katrina Eke

Play in Bruce Grey
Adult Recreation Groups
| Activity | Contact name | Contact information |
| --- | --- | --- |
| Crokinole | Clare Keupfer | 519-934-1351 |
| Chesley Solo Club- cards | Doug Walsh | 519-363-0904 |
| Tara Sunset Club- 55+ meetings | Brenda Funston | |
| Paisley Concert Choir | Sheryl Steinhoff | 519-353-7202 |
| Tara Legion cribbage | Brenda Funston | |
| Chesley Happy Gang- cards | Doug Walsh | 519-363-0904 |
| Play in Bruce Grey | | |
Child and Youth Sports
| Activity | Contact name | Contact information |
| --- | --- | --- |
| Chesley Curling Club | Peter Knipfel | |
| Paisley Curling Club | Steve Gregg | 519-353-5217 |
| Tara Curling Club | Don Benedict | |
| Chesley Minor Baseball | | |
| Tara Minor Baseball | | taraminorbaseball@gmail.com |
| Chesley Minor Soccer | Chris Winkles | |
| Tara Minor Soccer | Tammy Klages | |
| AE Minor Hockey | | |
| Paisley Figure Skating | Janine Adams | |
| Tara Skating Club | Michelle Nesbitt | |
| Chesley Hockey Skills | Katrina Eke | |
| Chesley Lawn Bowling | Steve Schuknecht | 519-363-0915 |
| Paisley Lawn Bowling | Michael Belrose | 519-374-9200 |
| Tot Learn to Skate-Chesley | Katrina Eke | |
| Play in Bruce Grey | | |
Child and Youth Recreation
| Activity | Contact name | Contact information |
| --- | --- | --- |
| Kids and Us Day Care | Deanna Ditner | |
| Beavers, Cubs, Scouts- Chesley | Rick Lamon | |
| Sparks, Brownies, Guides, Pathfinders- Tara | Barb Kelly | 519-934-2893 |
| Sparks, Brownies, Guides- Chesley | Barb Young | 519-363-3979 |
| Pathfinders- Chesley | Jen Legge | 519-372-5524 |
| EarlyON Playgroup | | 800-616-8116 |
| Chesley Nursery School | Malinda Zettler | |
| Paisley Youth Group- Highschool | Carol McCullough | 519-353-5270 |
| Paisley Youth Group- grade 7-9 | Carol McCullough | 519-353-5270 |
| AWANA | Carol McCullough | 519-353-5270 |
| You Are Loved youth program | Kristen Webb | 519-379-9417 |
Service Clubs and Community Groups

Sum
| Group name | Contact name | Contact information |
| --- | --- | --- |
| Play in Bruce Grey | | |
| Tara and Area Good Food Box | Bob Ruff | 519-934-2273 |
| Paisley Food Bank | Carol McCullough | 519-353-5270 |
| Arran Tara Christmas outreach | Nicole Nickason | 519-934-1195 |
| Salvation Army Chesley Food Bank | Jennifer Sachs | 519-364-3450 |
| Tara Area Food Bank | | 226-568-3092 |
| Chesley Good Food Box | | 519-363-9596 |
| Chesley Hospital Auxiliary | | 519-363-2340 x 3140 |
| Tara and District Improvement Association | Ken Thornburn | 519-934-3526 |
| Path of Recovery | | 519-363-5709 |
| Paisley Rotary Club | Gayle MacKay | 519-353-5429 |
| Tara Rotary Club | Peter Steinacker | 519-934-2874 |
| Royal Canadian Legion | Chesley | 519-363-2238 |
| Royal Canadian Legion | Paisley | 519-353-5444 |
| Royal Canadian Legion | Tara | 519-934-9992 |
| Chesley Kinsmen Club | Tyler Williams | |
| Chesley Kinettes Club | Deanna Harvie | 519-372-5135 |
| Chesley Community Players (theatre) | | |
| Bruce County Genealogical Society | | 866-318-8889 |
| Paisley Agricultural Society | Berni MacKinnon | 519-901-0738 |
| Chesley Agricultural Society | Jane Godin | 519-363-2472 |
| Arran Tara Agricultural Society | Amanda Hammell | 519-934-2357 |
| Chesley Horticultural Society | Lorna Kingston | 519-363-2843 |
| Tara Horticultural Society | | |
| Chesley Chamber of Commerce | Susan Leifso | 519-363-3512 |