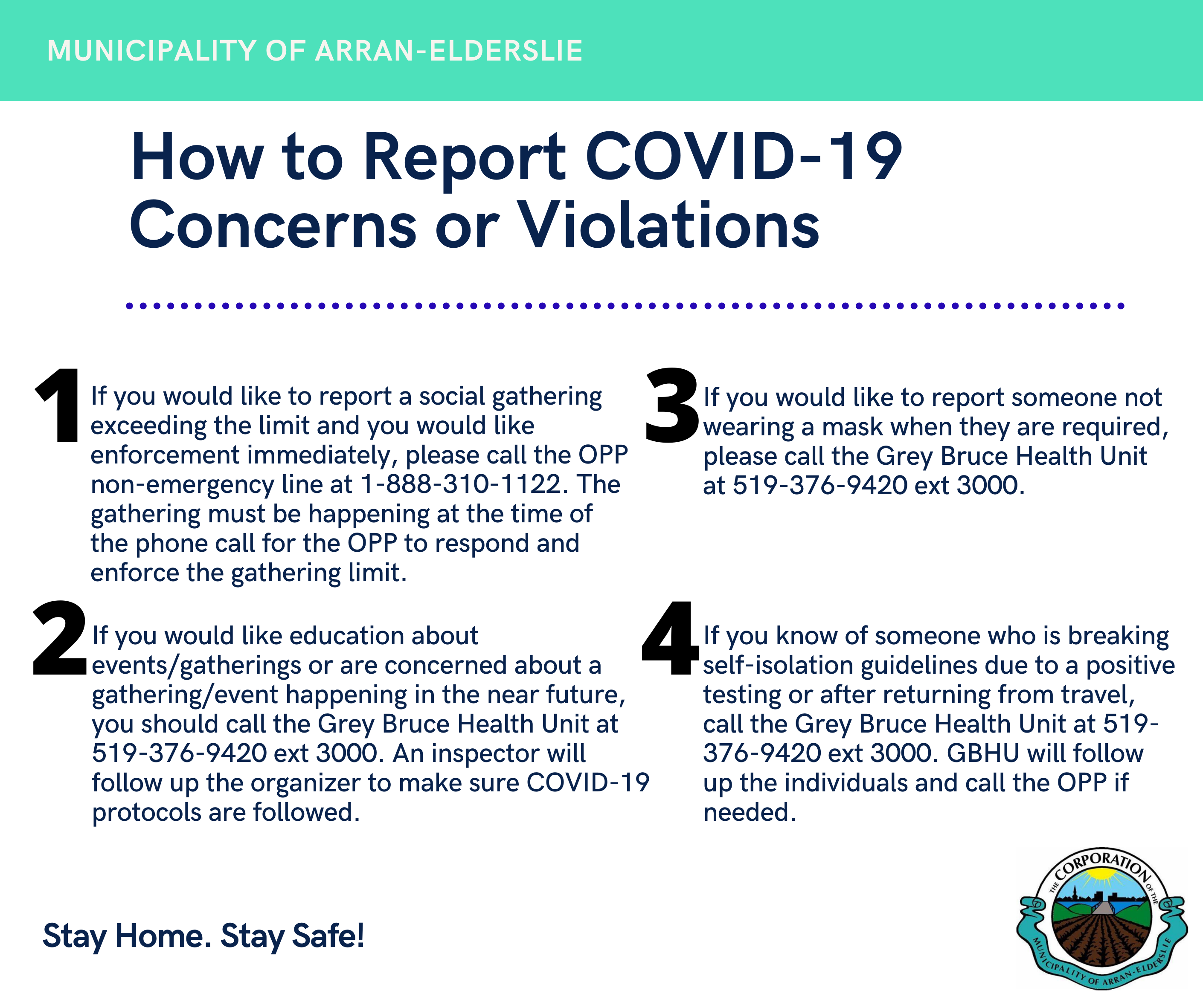 Posted on Tuesday, November 17, 2020 11:33 AM
How to Report COVID-19 Violations
If you have an overall complaint or questions related to COVID-19, please call the Grey Bruce Health Unit at 519-376-9420 ext 3000. Either a public health inspector or a nurse will assist you.
If you would like to report a social gathering exceeding the limit and you would like enforcement immediately, please call the OPP non-emergency line at 1-888-310-1122. The gathering must be happening at the time of the phone call for the OPP to respond and enforce the gathering...
Posted on Tuesday, November 10, 2020 10:35 AM
Please note that there is a Special Council Meeting scheduled for November 30, 2020 at 9:00am, taking place over a teleconfrence line. The purpose of this meeting is to discuss the Arran-Elderslie Fire Master Plan. This meeting is open to the public and information for joining the phone call can be found on our 'Agendas and Minutes' page.
Posted on Friday, October 09, 2020 01:20 PM
The Arranvale Bridge on Mill Road in Arran is closed until further notice. Effective immediately, Mill Road is being closed from Concession 4 Arran to Concession 6 Arran. Please avoid this area.