Posted on Tuesday, July 27, 2021 11:42 AM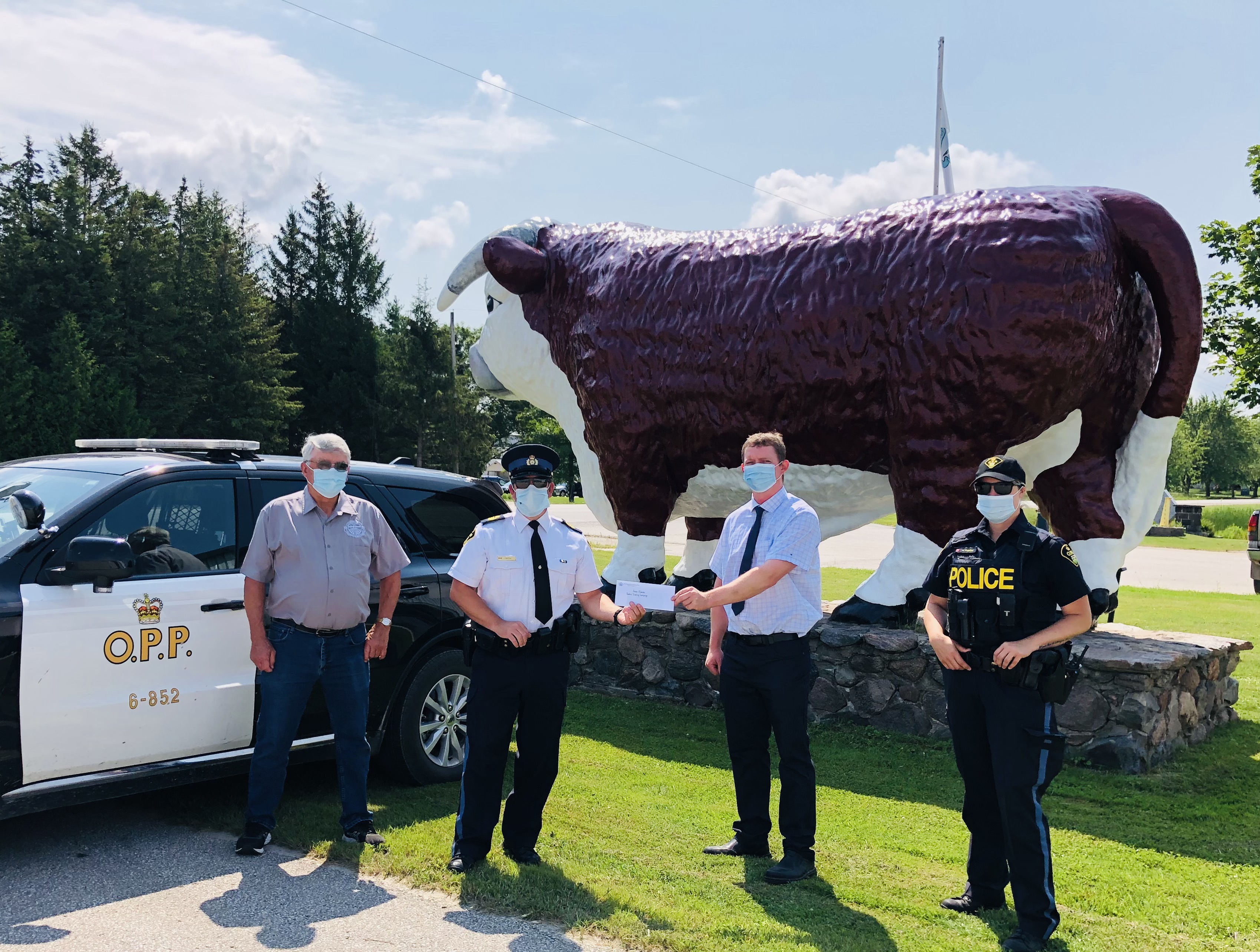 Posted on Monday, July 26, 2021 11:16 AM
The Municipality of Arran-Elderslie Council is excited to support the Arran-Elderslie Positive Ticketing Campaign, an initiative by the South Bruce Ontario Provincial Police (OPP).
This is a project to reward positive actions by youth to reinforce good deeds and build positive relationships with the youth, police and their surrounding communities. OPP Officers will be handing out small local gift card rewards to youth for actions such as wearing a bike helmet when cycling, wearing a lifejacket...
Posted on Friday, July 16, 2021 02:18 PM
For Immediate Release
Grey Bruce Moves Into a Modified Step 3 with Strong Recommendations
July 16, 2021
As of July 16, 2021, Ontario and Grey Bruce have entered Step 3 of Ontario's Reopening Plan. Please note that the Grey Bruce Health Unit has released a modified Step 3 roadmap due to concerns with the Delta Variant locally. Grey Bruce continues to see a significant number of COVID-19 cases with 99 per cent being the Delta variant.
Recommendations from the Grey Bruce Health Unit and Medical...
Posted on Tuesday, July 13, 2021 10:48 AM
Special Council Meeting- July 19th, 2021
Please be advised of a Special Council Meeting on July 19th, 2021 at 9:00am. The agenda will be available on July 15, 2021 on the Arran-Elderslie website.
Due to COVID-19 that the limit on gatherings, our Council Meetings are taking place over a teleconference phone line. These meetings are open for the public. Call information:
North American Dial In Number (within Canada and U.S.): 1-866-512-0904
Conference Access Code: 3547704
Please forward...