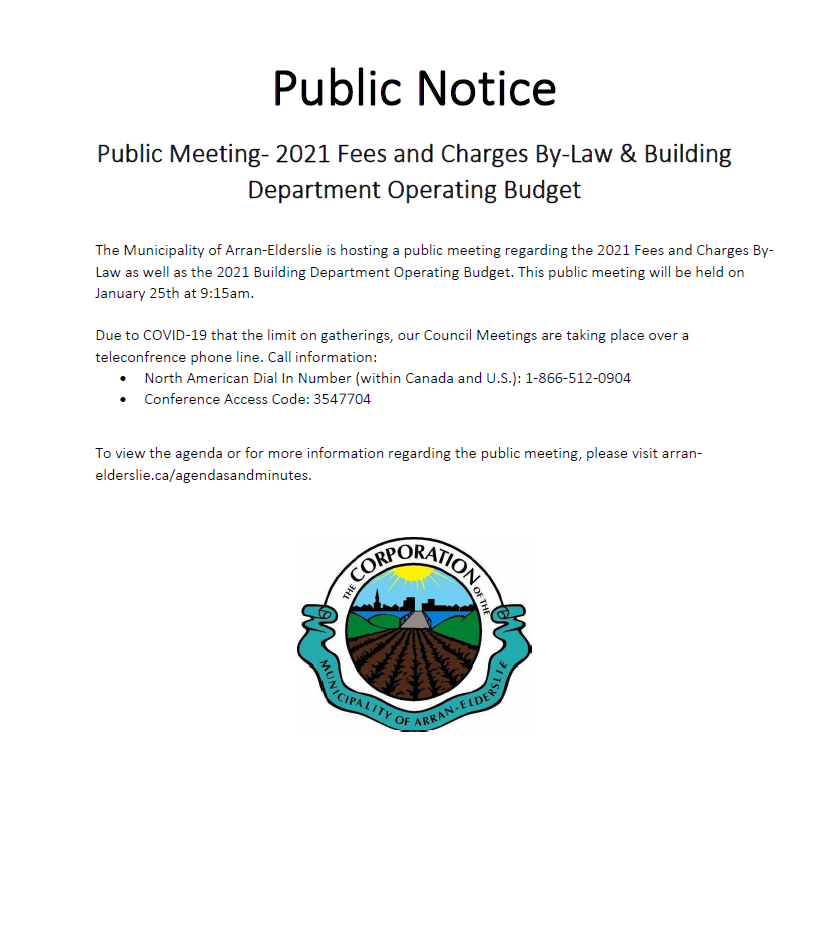 Posted on Tuesday, January 19, 2021 10:47 AM
The Municipality of Arran-Elderslie is hosting a public meeting regarding the 2021 Fees and Charges By-Law as well as the Building Department Operating Budget. This public meeting will be held on January 25th at 9:15am.
Posted on Tuesday, January 05, 2021 11:59 AM
Public Notice
Budget Public Meeting- January 11, 2020 7:00pm
The Municipality of Arran-Elderslie is hosting a budget public meeting to engage the community in the Municipal budgeting process. There will be a time for public comments and questions after a presentation from the Treasurer.
Due to COVID-19 that the limit on gatherings, our Council Meetings are taking place over a teleconfrence phone line. Call information:
North American Dial In Number (within Canada and U.S.): 1-866-512-0904
Conference...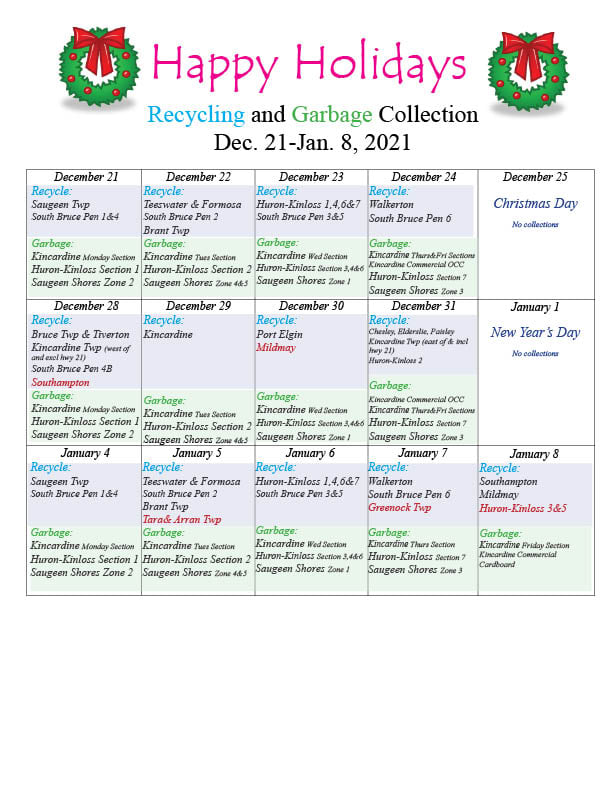 Posted on Monday, December 21, 2020 11:59 AM
The Arran Landfill will be open all the Regular Thursdays and Saturdays over the holidays, including Boxing Day.
Garbage pick-up in Tara and Arran on the Dec 25th will be Monday December 28, 2021
Garbage pick-up on the Jan 1st will be Monday January 4th, 2021
Recycling pick-up on Jan 1st will be Tuesday January 5th, 2021
Christmas Tree Pickup will take place on January 11th(2nd Monday in January).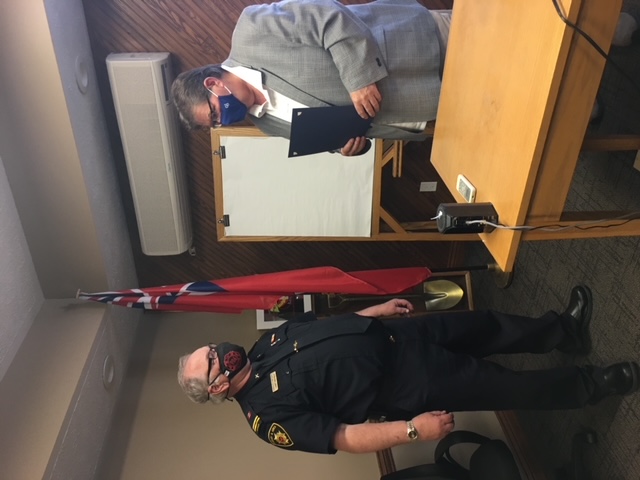 Posted on Thursday, November 26, 2020 01:33 PM
Congratulations to Larry Walpole on 40 years of service to the Chesley and Area Fire Department. Chairman of Joint Fire Board Mark Davis, presented Captain Larry Walpole with a Certificate of Appreciation for his 40 years of service. Captain Walpole has shown exceptional dedication and involvement in all aspects of the Chesley and Area Fire Department, said Fire Chief Robert Bell. From the Municipality of Arran-Elderslie, thank you Larry for your service and dedication to keeping our residents safe...