Are You Prepared for an Emergency?
Emergency Management Ontario suggests that every family assembles a 72 Hour Survival Kit. Your 72 Hour Survival Kit should include items which would sustain your family in an emergency. Items such as flashlights, batteries, blankets, extra clothing, cash, canned food, a manual can opener, candles and matches can make surviving an emergency easier. Think of the items your family might need in a power outage, flood or any other type of emergency and be prepared!
Do you want to build a customized emergency plan for your family? Emergency Management Ontario has a tool to help!
In Ontario you can subscribe to receive emergency alerts via SMS and email.
Emergency Preparedness Week 2021
Thank you for your interest in emergency preparedness! By taking an active role in your community, you are helping to build a culture of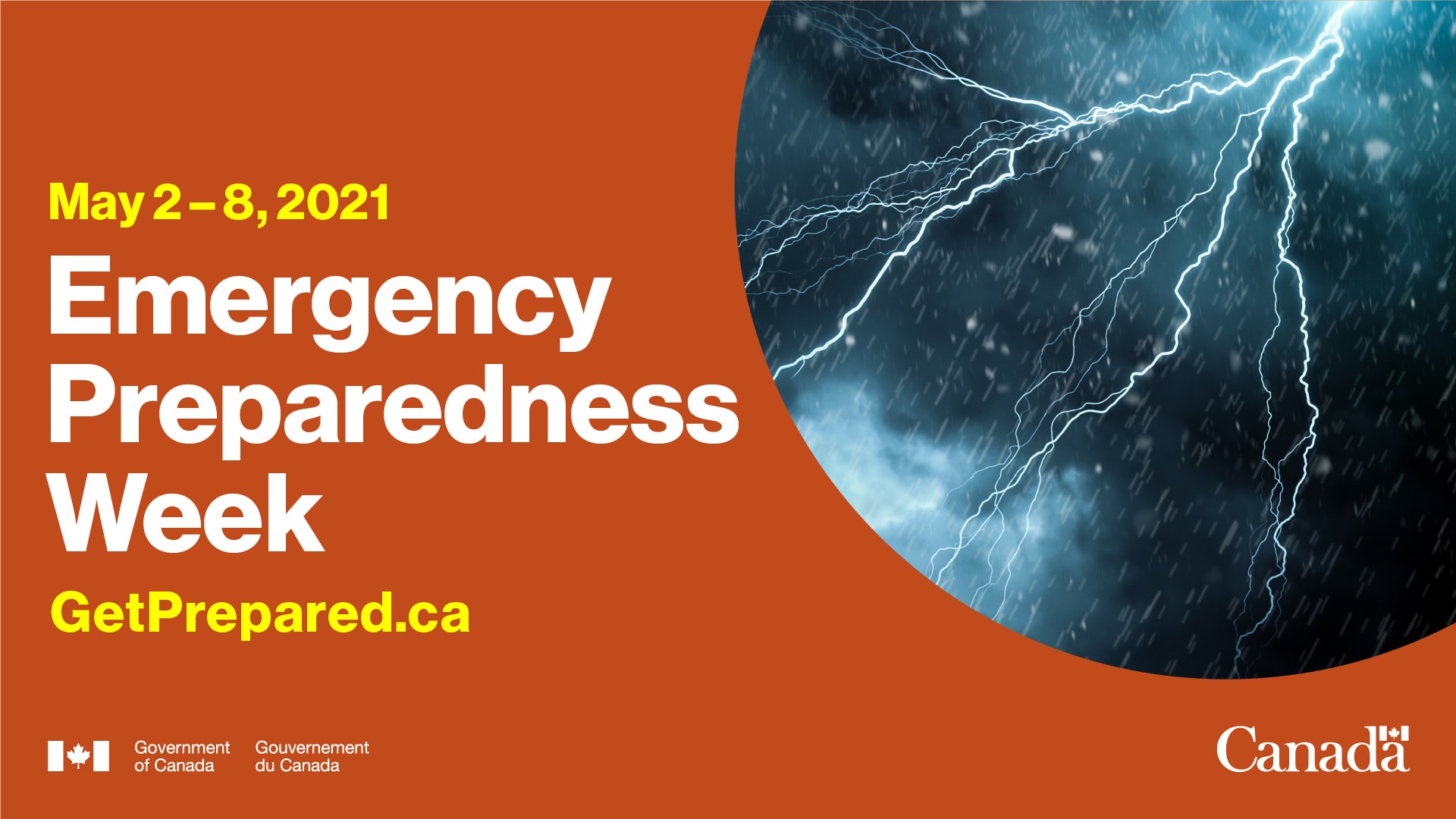 preparedness in Arran-Elderslie. While governments at all levels are working hard to keep Canada safe, everyone has a role to play in being prepared for an emergency.
Emergency Preparedness Week encourages Canadians to take three simple steps to become better prepared to face a range of emergencies:
Know the risks
Make a plan
Get an emergency kit
For Emergency Preparedness Week 2021 the Municipality of Arran-Elderslie is sponsoring an on-line Contest for full and part time residents of the Municipality. The Contest is a multiple choice Quiz covering a variety of emergency preparedness issues
Our Emergency Response Plan
The Municipality of Arran-Elderslie is prepared for an Emergency! Emergency planning includes looking at our community and assessing hazards and consequences. An Emergency Plan has been prepared and adopted by Council.
Community Emergency Management Coordinator
The Community Emergency Management Coordinator (CEMC) develops and implements emergency response plans for the Municipality of Arran-Elderslie to include supporting plans for high risks (e.g. hazardous facilities, nuclear incidents, severe weather, transportation accidents, critical infrastructure etc.) and the maintenance of the essential level program as per the present provincial regulations. The CEMC is on call 24/7 to respond to emergencies in the Municipality. If you have questions about how the Municipality handles emergency preparedness, response and recovery contact our CEMC, David Smith at 519-881-1291.
Prepared – Not Scared!
Other resources to help you better prepare yourself and your family for an emergency:
Your Emergency Preparedness Guide - 72 Hours
Emergency Preparedness Guide for Persons with Disabilities
Emergency Preparedness Guide for Farm Animals
Saugeen Valley Conservation Authority Flood Warnings