Paisley Christmas Light Project
The Paisley Spruce the Bruce Committee is leading the Paisley Christmas Light Project to bring new Christmas lights to Paisley in 2020. This project is being completed in partnership with the Municipality of Arran-Elderslie. If you or your business is interesting in donating, you can fill out the online form below to receive a donation receipt.
---
Tara Pedestrian Bridge
A new pedestrian bridge was installed in Tara!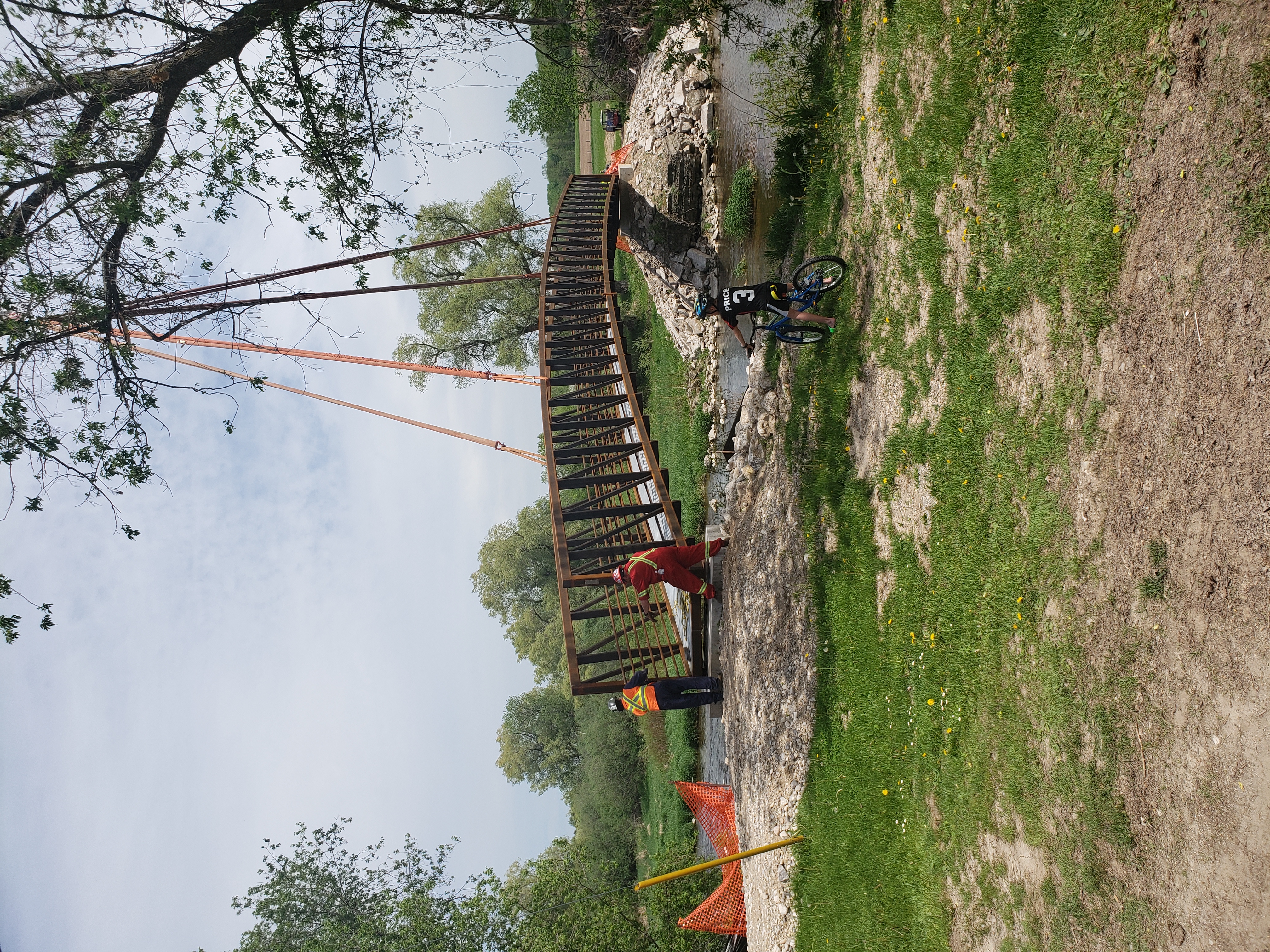 This project was lead by the Tara Rotary Club who raised money for the project and was made possible by contributions from residents, businesses and organizations. Thank you to the Ontario Trillium Foundation, Tara Festival of Crafts, Lallemonde and Ontario Power Generation who also financially supported this project. The Rotary Club would also like to thank Dawley Engineering, GBL Construction and Grey Sauble Conservation.
The Tara Rotary Club continues to accept donations for the completion of this project. Donations are being accepted through the Municipal Office, by calling 519-363-3039 or filling out the online donation form where you can provide your information and pay by check or through online banking. .