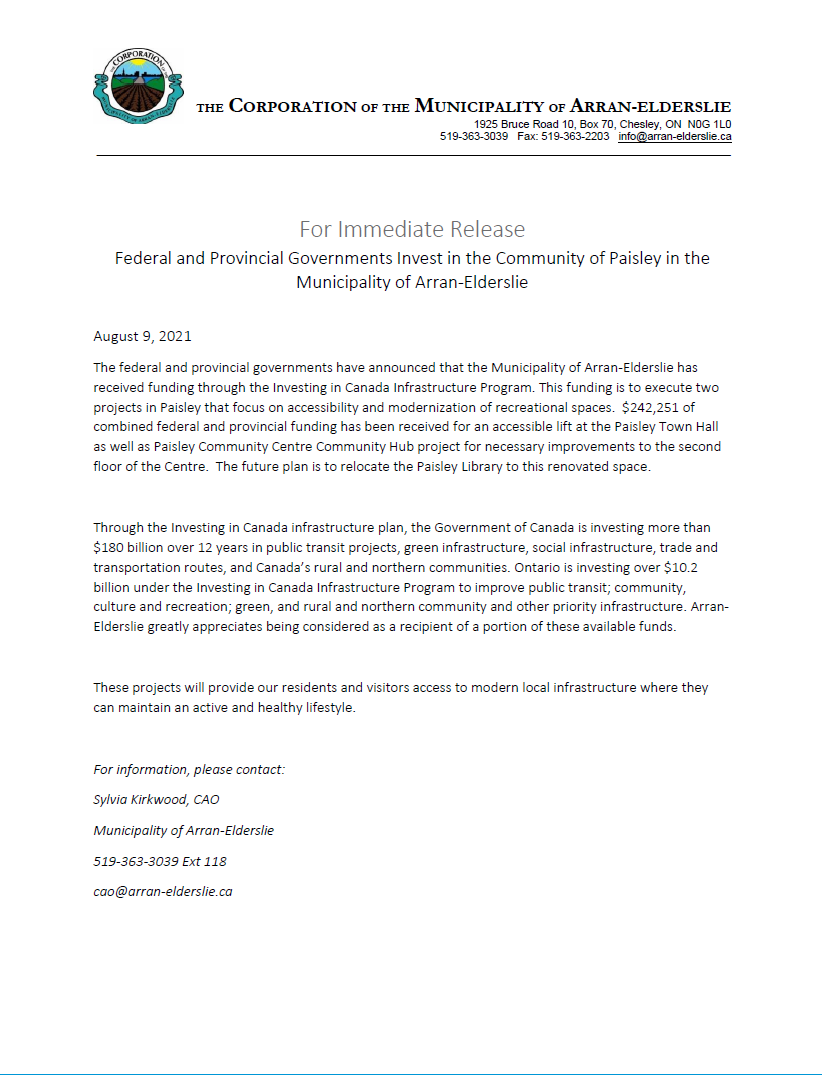 Posted on Tuesday, August 10, 2021 11:30 AM
Posted on Friday, July 16, 2021 02:18 PM
For Immediate Release
Grey Bruce Moves Into a Modified Step 3 with Strong Recommendations
July 16, 2021
As of July 16, 2021, Ontario and Grey Bruce have entered Step 3 of Ontario's Reopening Plan. Please note that the Grey Bruce Health Unit has released a modified Step 3 roadmap due to concerns with the Delta Variant locally. Grey Bruce continues to see a significant number of COVID-19 cases with 99 per cent being the Delta variant.
Recommendations from the Grey Bruce Health Unit and Medical...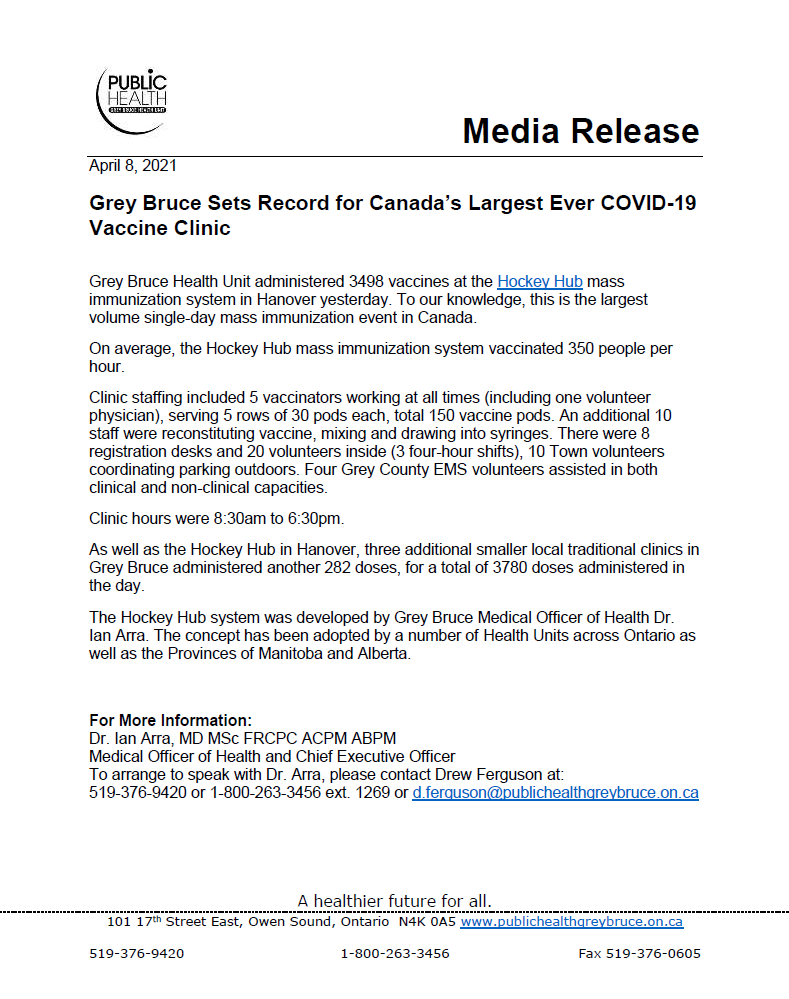 Posted on Thursday, April 08, 2021 03:29 PM
Posted on Monday, March 01, 2021 02:01 PM
On January 25th, the by-law to adopt the 2021 budget was approved for municipal taxation totalling $5,515,408 which represents a 2.9% increase in the local tax rate. The estimated budgetary impact (Municipal portion of taxes only) would be $36.09 on an average assessed house in Arran-Elderslie. Budget details are available on the municipal website on the Budgets and Financial Statements page.