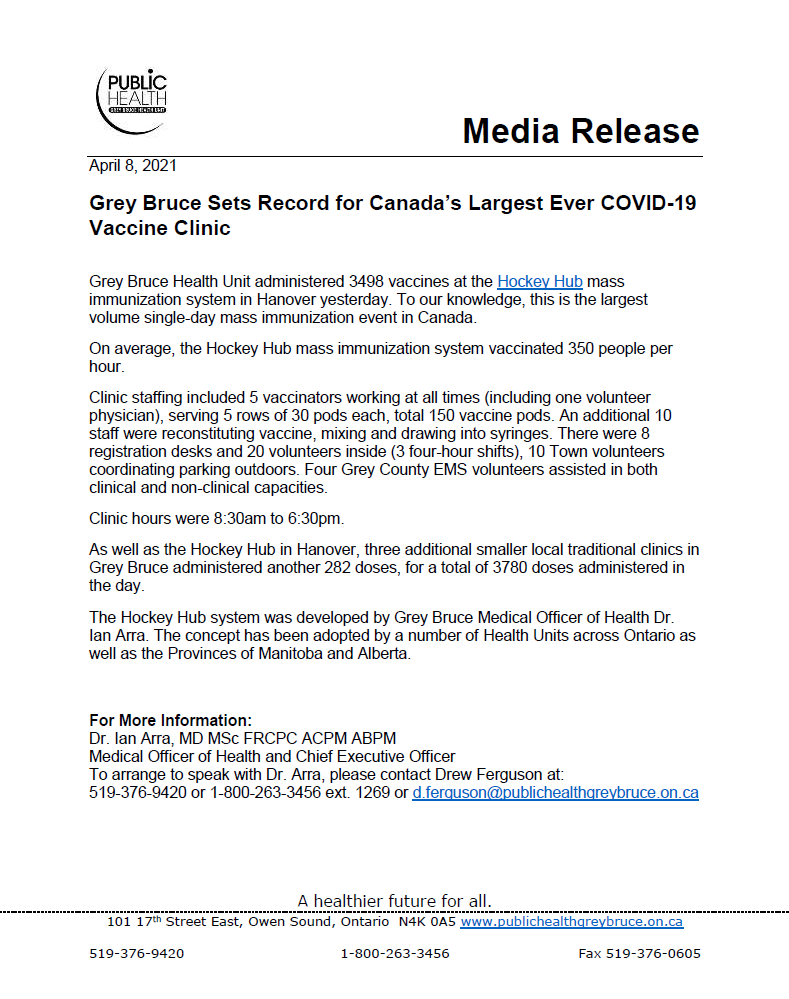 Posted on Thursday, April 08, 2021 03:29 PM
Posted on Monday, March 01, 2021 02:01 PM
On January 25th, the by-law to adopt the 2021 budget was approved for municipal taxation totalling $5,515,408 which represents a 2.9% increase in the local tax rate. The estimated budgetary impact (Municipal portion of taxes only) would be $36.09 on an average assessed house in Arran-Elderslie. Budget details are available on the municipal website on the Budgets and Financial Statements page.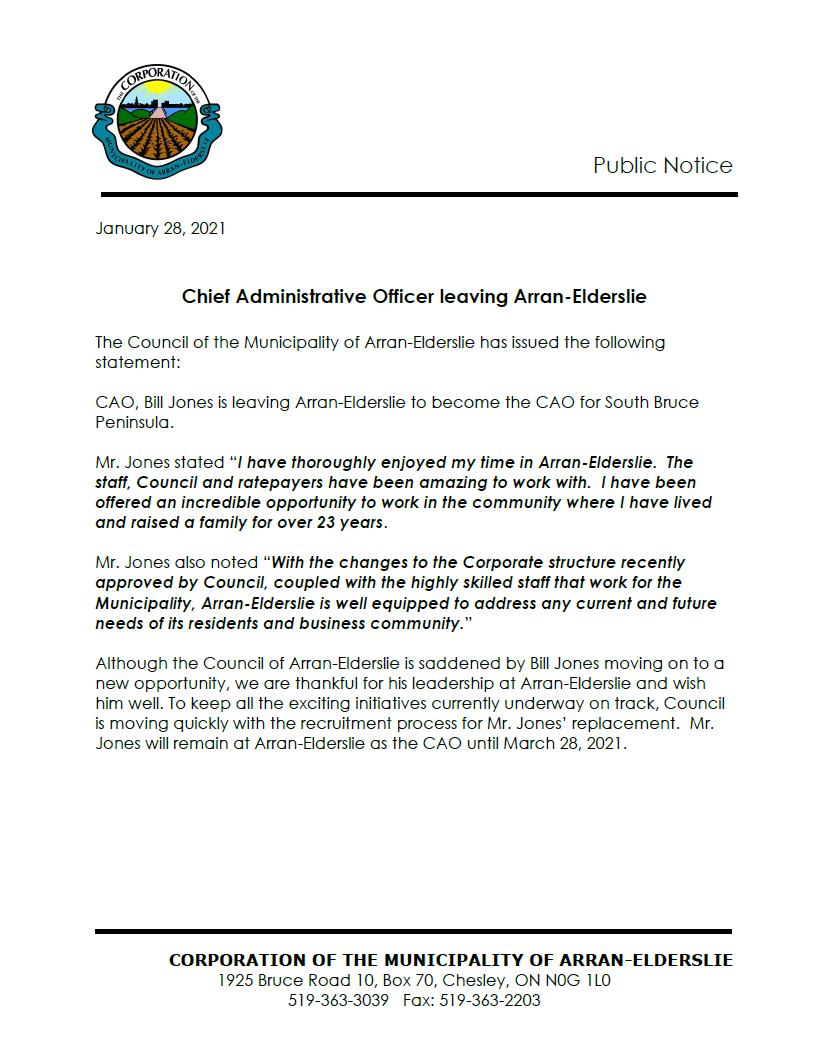 Posted on Thursday, January 28, 2021 01:50 PM
Posted on Tuesday, June 09, 2020 02:31 PM
Public Notice
Day Camp and Pool Closures
On Monday June 8, Municipal Council made the difficult decision to cancel all day camp and pool programs for 2020 due to the COVID-19 situation.
Although the Province has announced that water recreational facilities can open under Stage 2 of the Reopening Framework, and certain summer day camps can operate in July and August, the requirements for health and safety significantly impact the Municipality's ability to safely offer our summer programming.
The following...