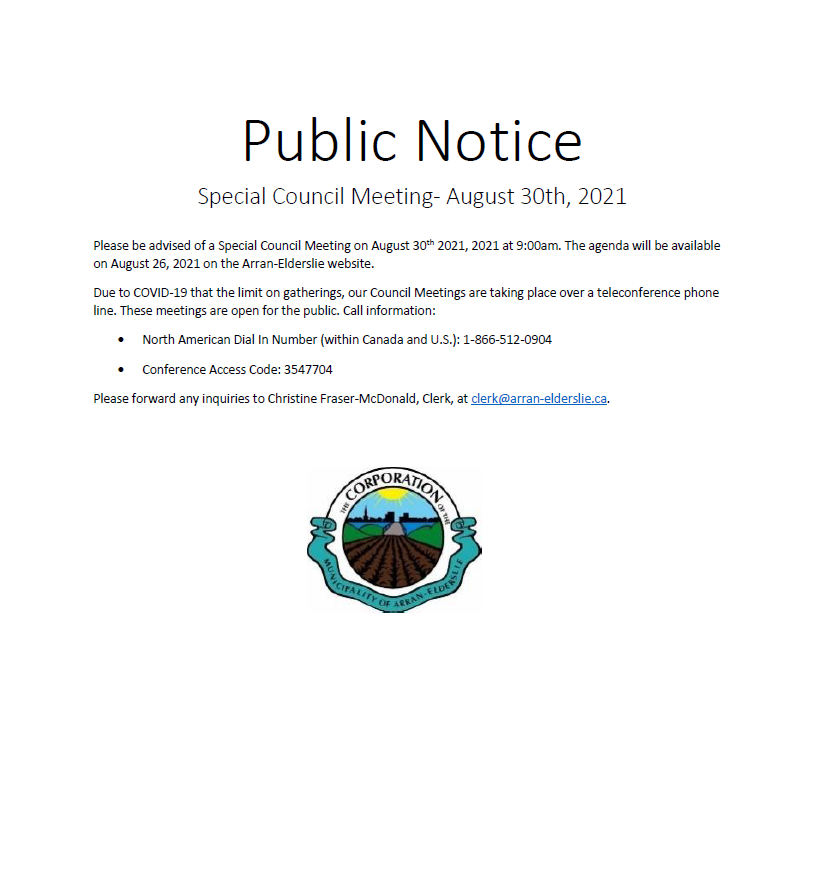 Public Notice
Special Council Meeting- August 30th, 2021
Please be advised of a Special Council Meeting on August 30th 2021, 2021 at 9:00am. The agenda will be available on August 26, 2021 on the Arran-Elderslie website.
Due to COVID-19 that the limit on gatherings, our Council Meetings are taking place over a teleconference phone line. These meetings are open for the public. Call information:
• North American Dial In Number (within Canada and U.S.): 1-866-512-0904
• Conference Access Code: 3547704
Please forward any inquiries to Christine Fraser-McDonald, Clerk, at clerk@arran-elderslie.ca.