The Municipality is undertaking a Recreation Master Plan process to create a multi-year strategy for recreation, facilities and leisure services. This process will involve community involvement in many ways including a community forum and public survey to ensure that residents have an opportunity to voice their thoughts on recreation services within the Municipality.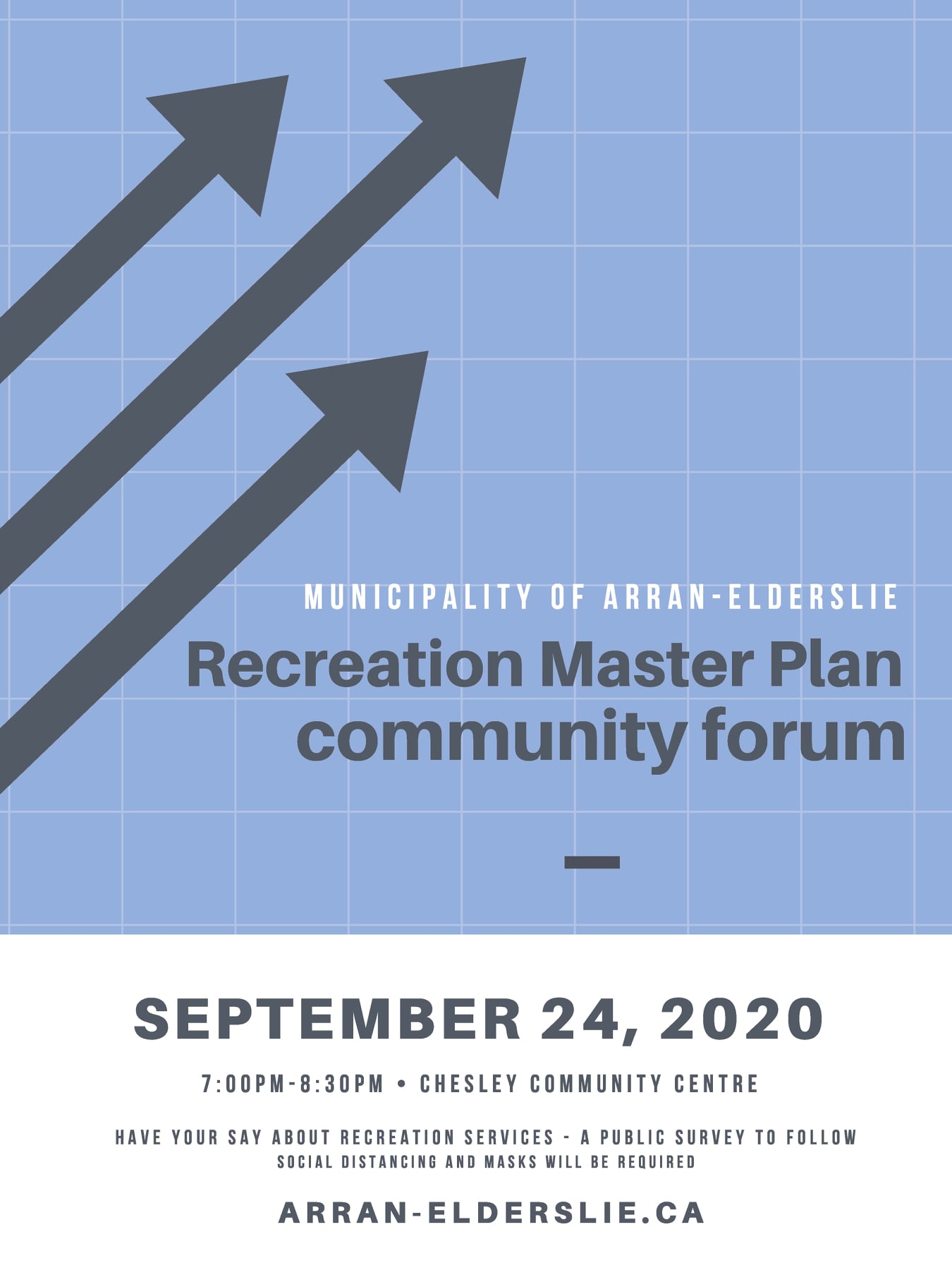 Recreation Master Plan Community Forum
The Municipality is hosting a Community Forum to give residents the opportunity to have their say in the Municipality's Recreation Master Plan. Pre-registration for this event is required to ensure capacity limits and social distancing can be respected. This will take place on Thursday September 24, 2020 from 7:00pm to 8:30pm at the Chesley Community Centre. Participants will be required to wear a mask during the forum. To register, visit our online portal
Recreation Master Plan Public Survey
If you cannot attend the Community Forum but still want to have a say, watch for the Public Survey that will be available from September 21 to October 9, 2020.